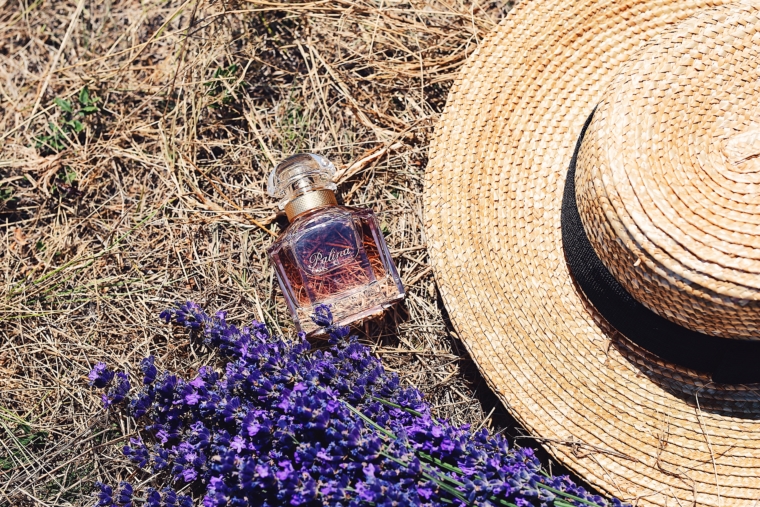 DE
Heute nehme ich euch mit auf eine Reise in die Lavendelfelder der Provence. Guerlain lud mich kürzlich ein, gemeinsam mit einigen Influencern aus aller Welt, den Ursprung des neuen Mon Guerlain Duft zu entdecken und zu erleben.
Basis des Dufts ist eine besondere Lavendel Art, mit dem Namen Carla Lavendel. Diese Sorte ist eine seltene Varietät mit fantastischen Dufteigenschaften, die den hohen Erwartungen, die man an einen Guerlain Duft richtet, gerecht wird. Doch wo entsteht dieser Lavendel und wie fühlt es sich an, den Geruch des Parfums, in Lavendelfeldern stehend, vor seinen Augen zu haben?
Im Süden von Frankreich, mitten in der Provence traf ich gemeinsam mit meinen Kolleginnen aus aller Welt auf das Team von Guerlain, welches uns zu den schönsten Feldern führte und uns die Entstehung und den Gedanken hinter dem Parfum näher brachte. Neben der traumhaften Kulisse war es großartig die internationalen Blogger kennenzulernen und sich mit Ihnen über den Duft, aber auch über die Trends in Moskau, Kuwait und anderen Hotspots dieser Welt auszutauschen.
Kulinarisch gesehen, sind die Franzosen natürlich unter die besten Gastgeber der Welt, und so wurden wir, mit feinsten französischen Spezialitäten und leckersten Weinen versorgt. Das Event fühlte sich für mich wie ein Sommerabend mit Freunden an, der viel zu schnell vorbei geht und an den man noch lange zurück denkt.
Wenn ich von nun an Mon Guerlain auflege, spüre ich den leichten Wind der Provence, der durch die Lavendelfelder streift und fühle mich als stünde wieder dort.
Wenn ihr Lust auf den Duft bekommen habt, testet ihn doch mal in der Parfümerie eures Vertrauens und denkt an die Bilder aus meinem Post. Vielleicht könnt ihr dann verstehen, wieso ich so davon schwärme.
Eure PALINA KOZYRAVA
[follow]
ENG
Today I will take you on a trip to the lavender fields of Provence. Guerlain recently invited me to discover the origins of the new Mon Guerlain fragrance together with some international Influencers.
The base of the fragrance is a special lavender species, named Carla Lavender. This variety is a rare variety with fantastic perfume qualities that meet the high expectations of a Guerlain fragrance. But where does this lavender emerge and how does it feel to visualize the smell of the perfume, standing in lavender fields?
In the south of France, right in the middle of the Provence, I met with my colleagues from all over the world and the team of Guerlain, who led us to the most beautiful lavender fields and brought us closer to the origin of the perfume. In addition to the fantastic scenery, it was just amazing to get to know the international bloggers and to talk with you them about the parfume as well as about the trends in Moscow, Kuwait and other hotspots in the world.
From a culinary point of view, the French are, of course, the best hosts in the world, so we were provided with the finest French specialties and the most delicious wines. For me the event felt like a summer evening with friends that went by way too fast and that you keep in your memories for quite a long time.
From now on, whenever I put Mon Guerlain on, I can feel the light wind of the Provence, streaming through the lavender fields, and I feel as if I was there again.
If you feel like trying the scent now, head over to your trusted perfumery and think of the pictures from my post. I am sure afterwards you will understand why I am so enthusiastic about Mon Guerlain.
Your PALINA KOZYRAVA