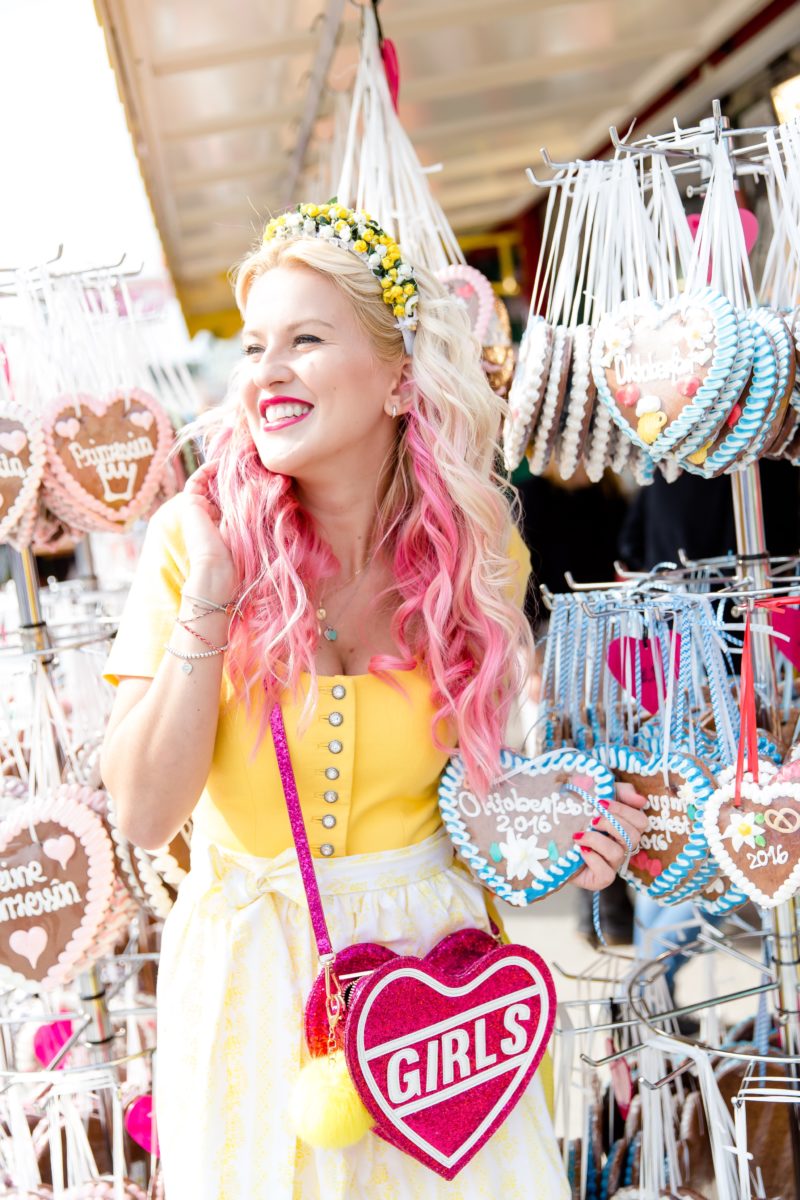 DE
O'zopft is! Die Wiesn 2016 haben ihre Tore geöffnet und anlässlich dieses Mega Events habe ich für Euch meine Wiesn Trends zusammengefasst.
Da ihr mir folgt, wisst ihr, dass jetzt kein 08/15 Beitrag mit Standard-Dirndln kommt. Ich zeige euch einen flippigen, coolen Look mit dem ihr in den Festzelten eine richtig gute Figur macht!
Gemeinsam mit den Blogwalk Mädels habe ich Anfang der Woche das Oktoberfest unsicher gemacht und modisch den ganzen Laden mal ein bisschen aufgemischt! Geholfen hat uns dabei das junge Label Limberry (ihr kennt es vielleicht aus der Sendung "Die Höhle der Löwen"). Die coole Gründerin des Labels und Investorin Judith Williams haben wir übrigens in München vor unserem Wiesnbesuch getroffen und hatten Gelegenheit mit den zwei Powerfrauen mal ein bisschen zu quatschen.
Mein Dirndl von Limberry war knall gelb und damit es noch stylischer ist habe ich bei den Accessoires feinstes Colorblocking betrieben :-P. Eine knallige Tasche in Glitzerpink, Pinke Haare und Pinke Sneakerpatches in Lippenform von Iphoria geben dem Look einen super modernen Touch. Dazu trage ich gelbe Sneaker von Gola; nicht wirklich traditionell aber dafür super bequem und passend zum modernen Wiesn Look.
In diesem Sinne, Prost! Und viel Spaß auf der Wiesn!
Besonderer Dank geht an Blogwalk für den tollen Tag in München und Lippert's Friseure für meine traumhafte Lockenmähne!
Eure PALINA KOZYRAVA
[follow]
O'zopft is! The Octoberfest 2016 has opened its doors and therefore I am summarizing my "Wiesn" trends for you guys.
As you follow me, you know that my suggestions will be anything but boring. I am showing you a funky & cool look!
Together with the blogwalk girls I went to the Octoberfest earlier this week and had so much fun! The young label Limberry helped us finding the perfect dresses for the Octoberfest. We met the founder of the cool label as well as the well known investor Judith Williams in Munich before our Octoberfest blast and had opportunity to chat with those great power woman.
My Dirndl from Limberry is bright yellow and to make it even more stylish I used the color blocking for the accessories. A bag in glittery pink, pink hair and pink sneaker patches in the shape of lips of Iphoria give the look a super modern touch. I am also wearing yellow Shoes from Gola; not really traditional but super comfortable and they match my modern style.
I hope you enjoy my Octoberfest favorites that I have compiled below for you guys!
Special thanks to Blogwalk for the great day in Munich and Lippert's hairdressers for my gorgeous curly hair!
Your PALINA KOZYRAVA
SHOP MY LOOK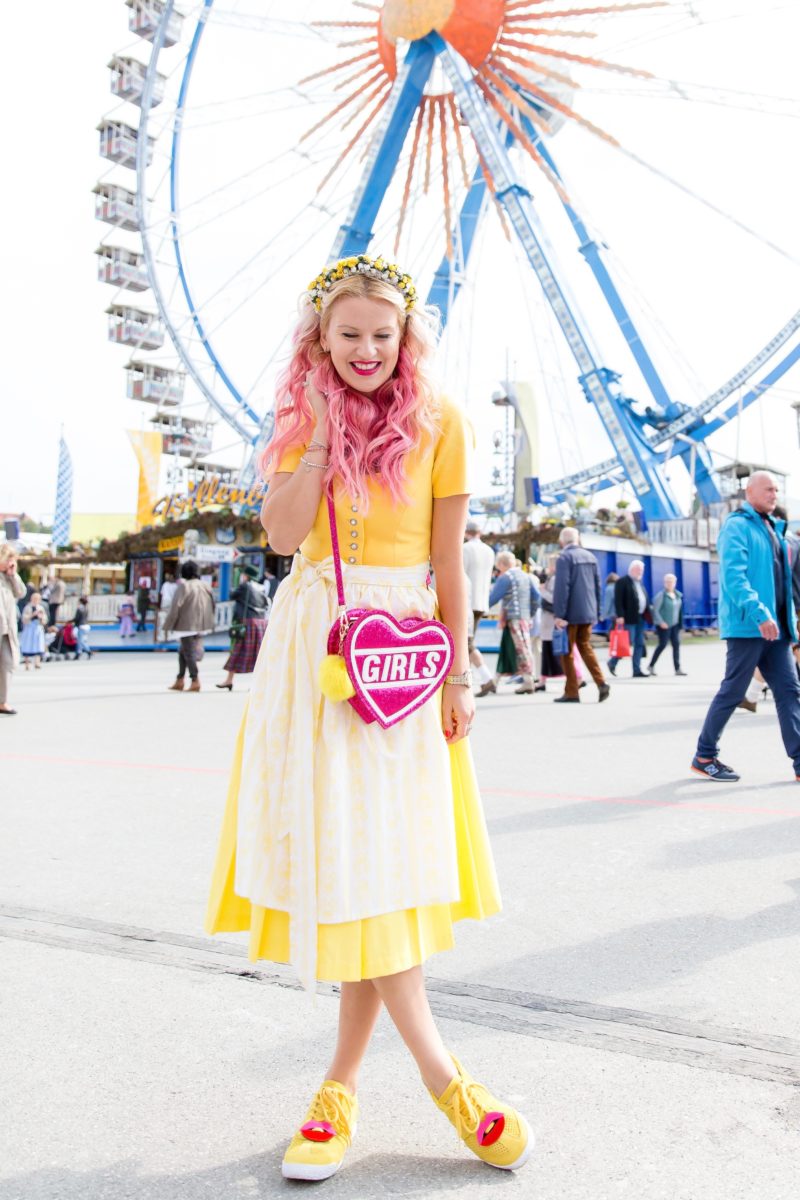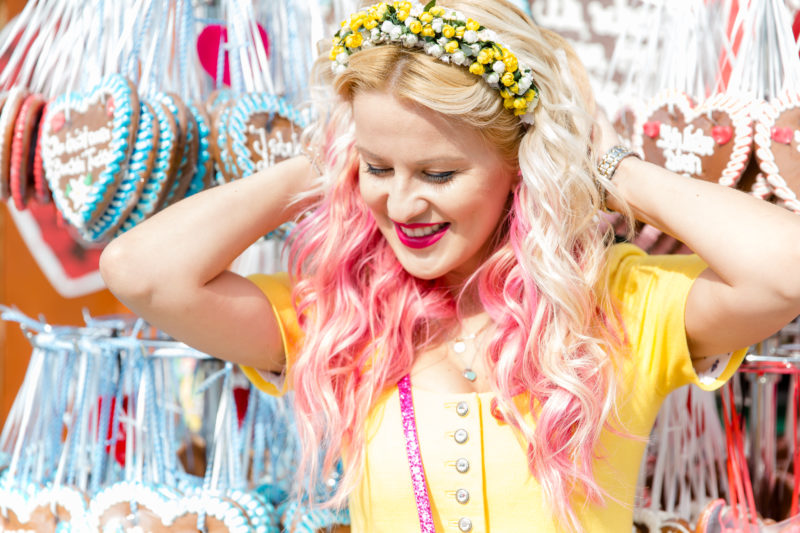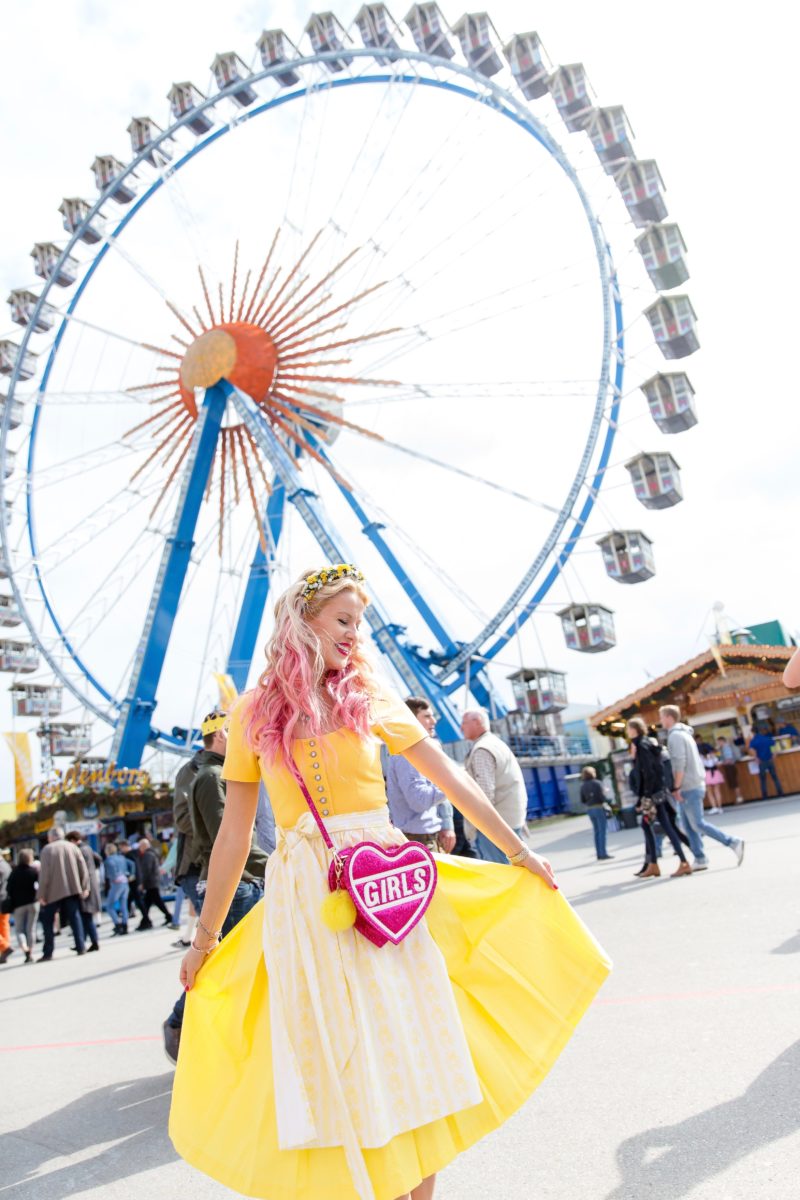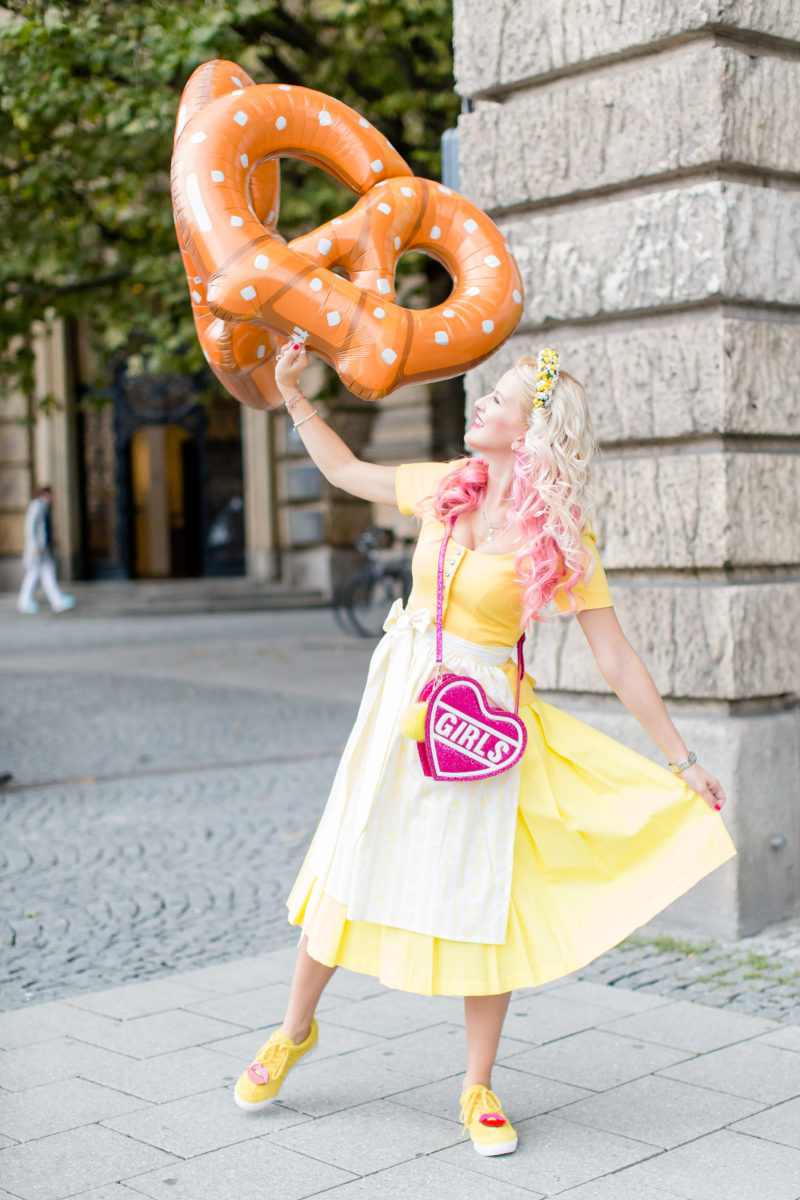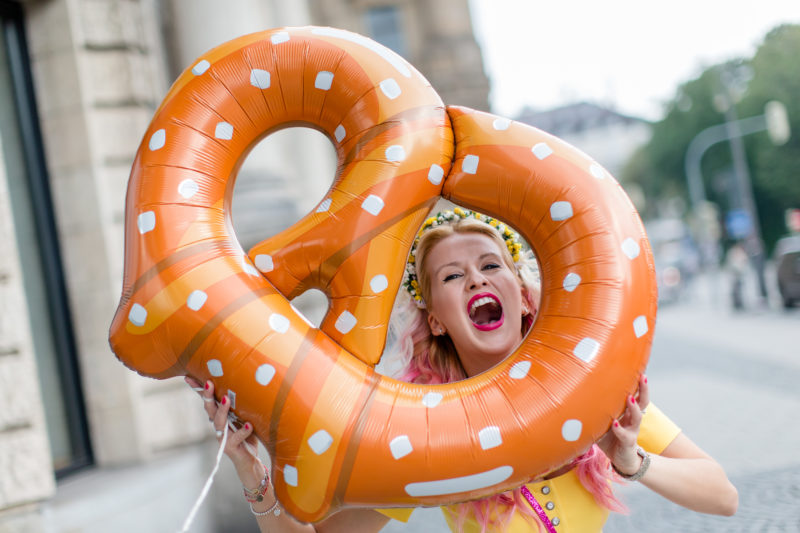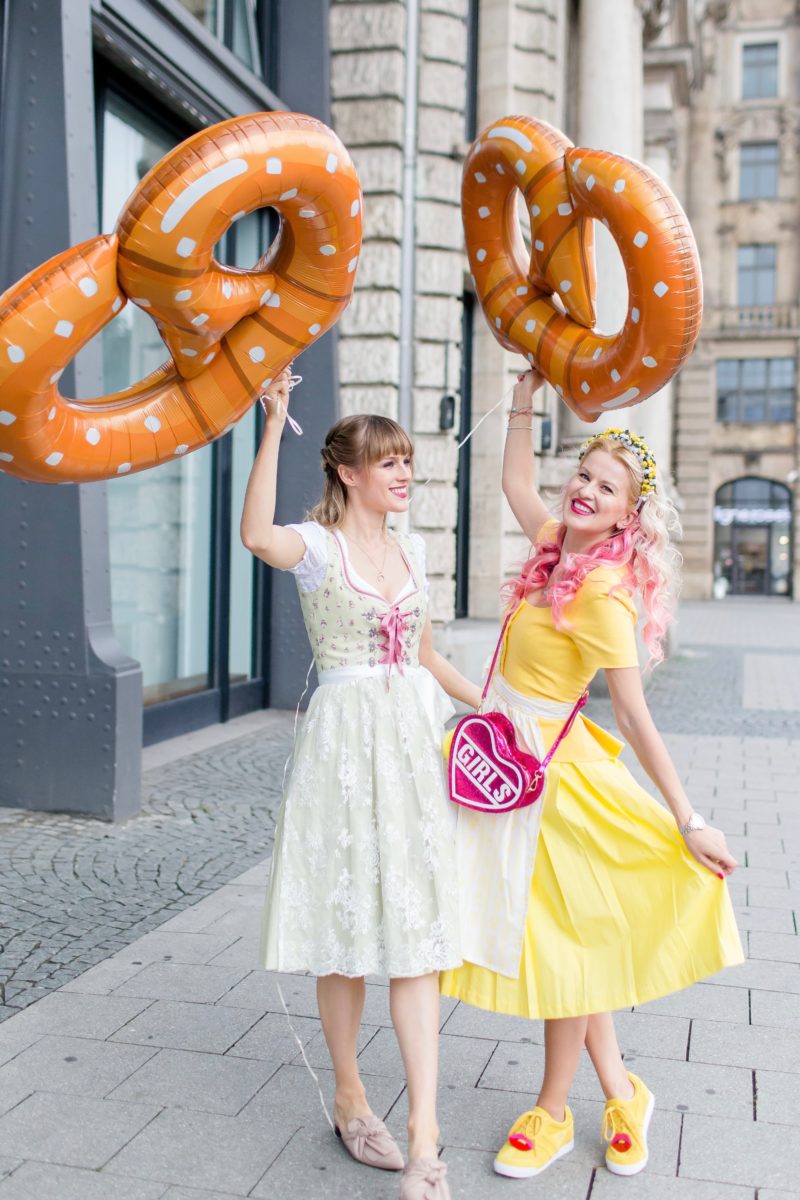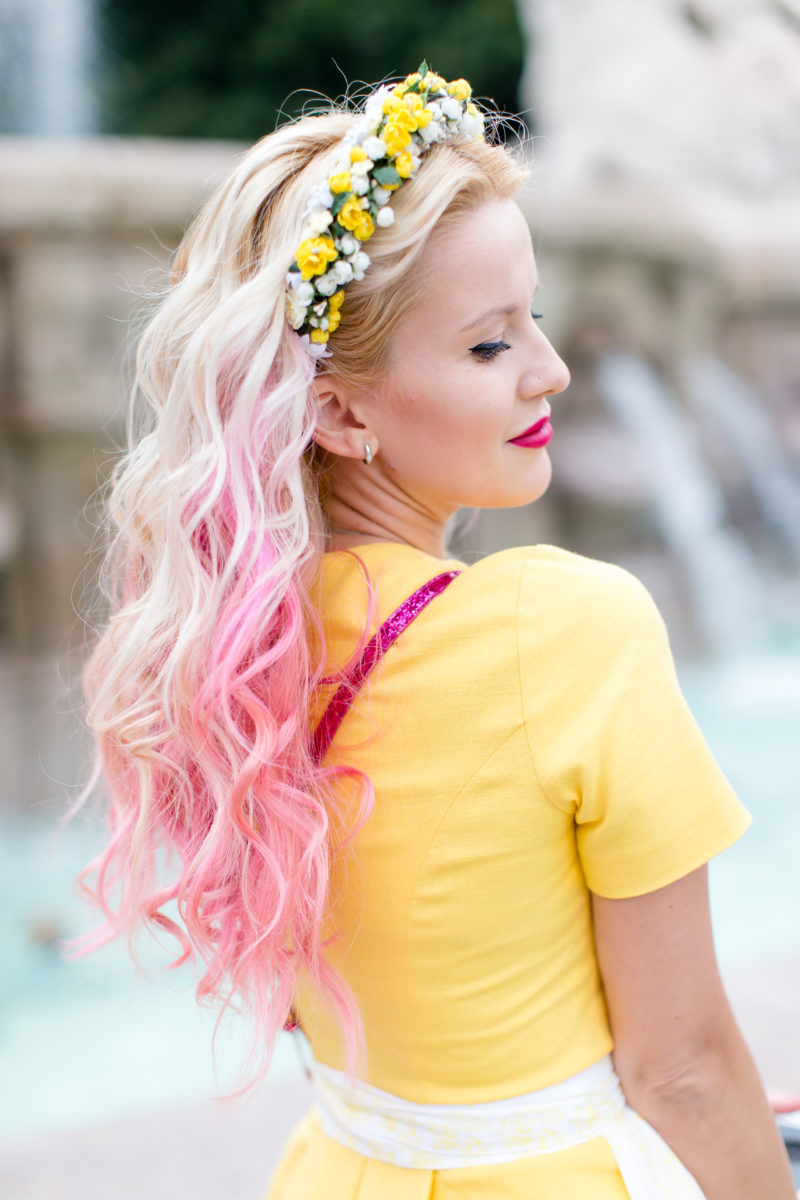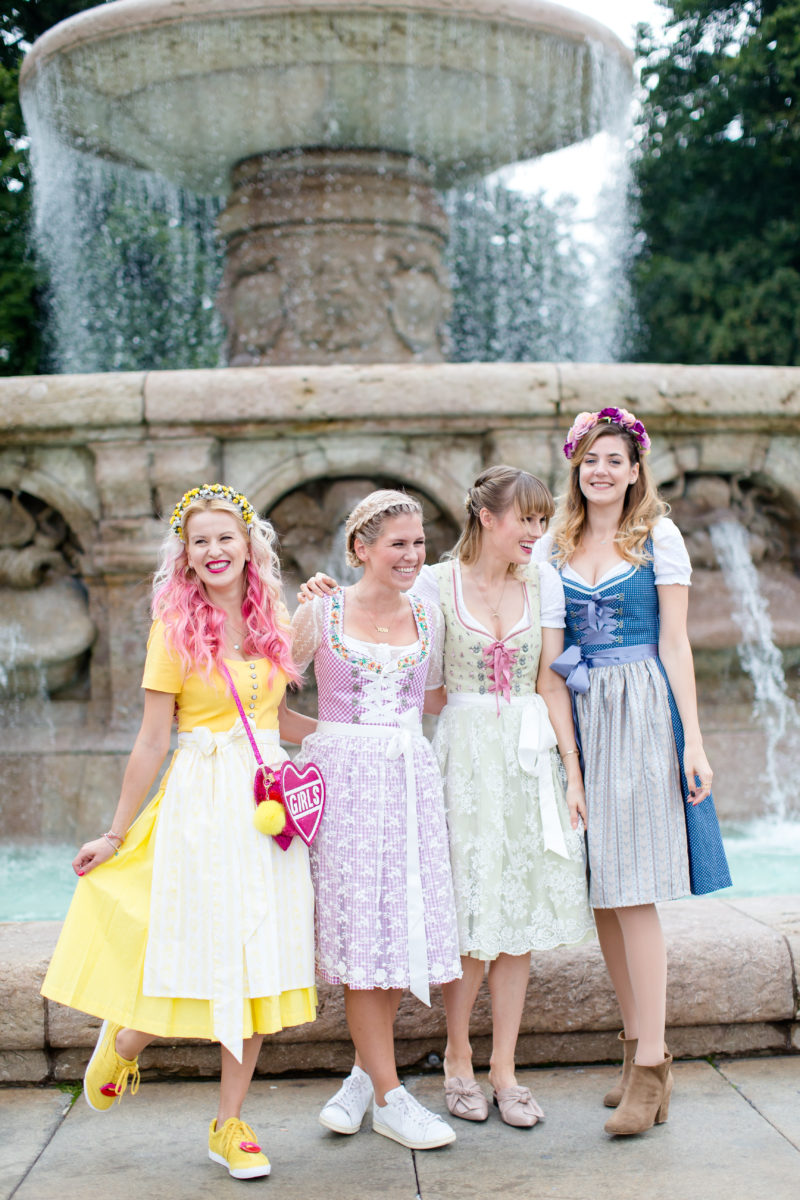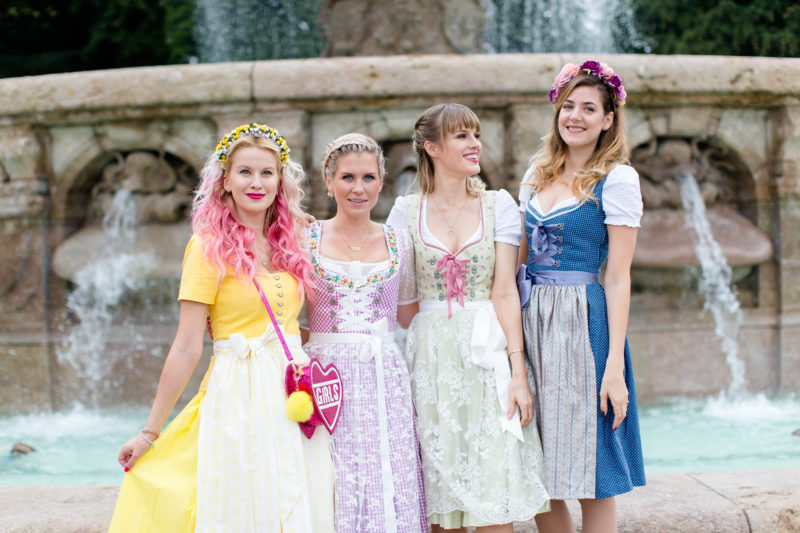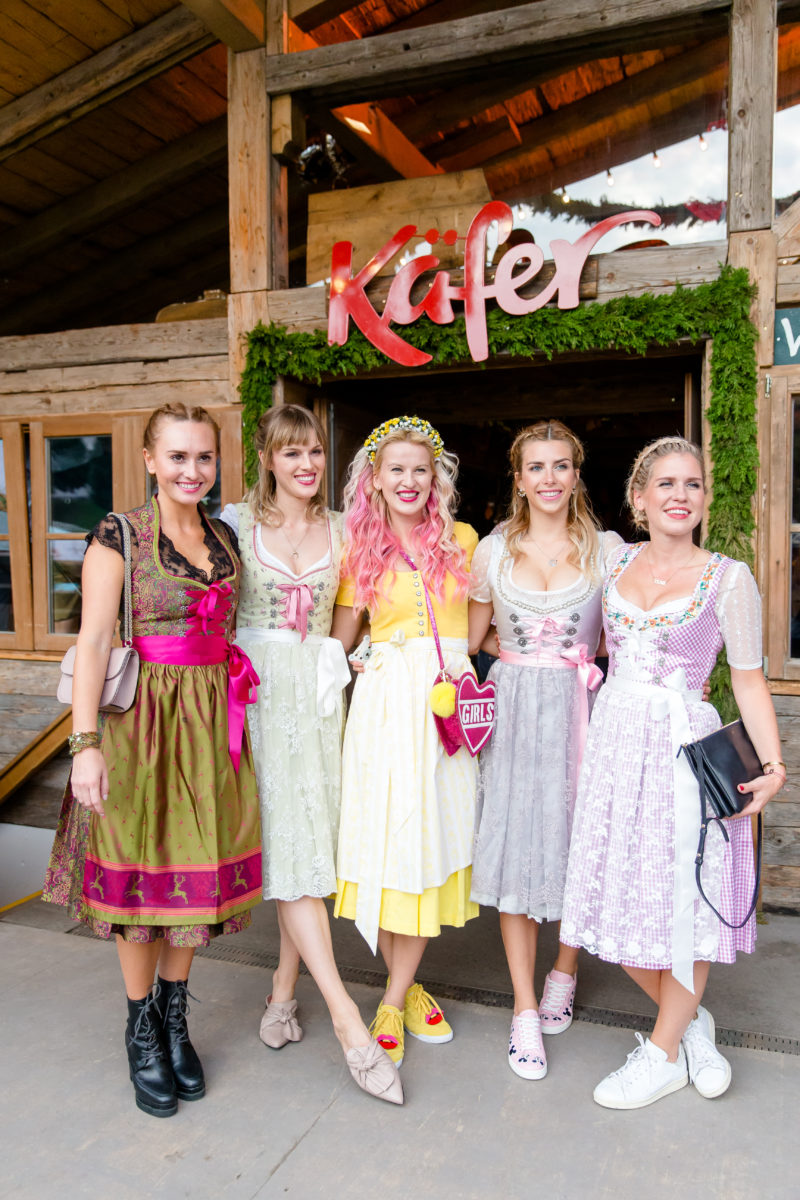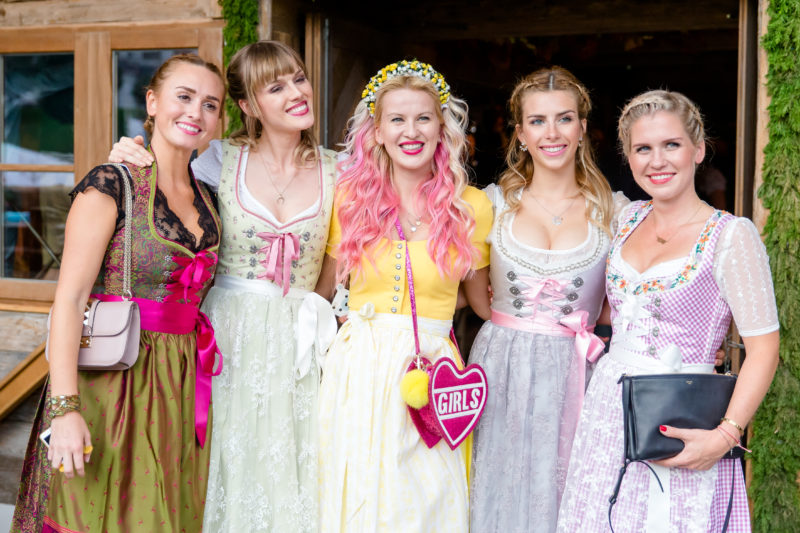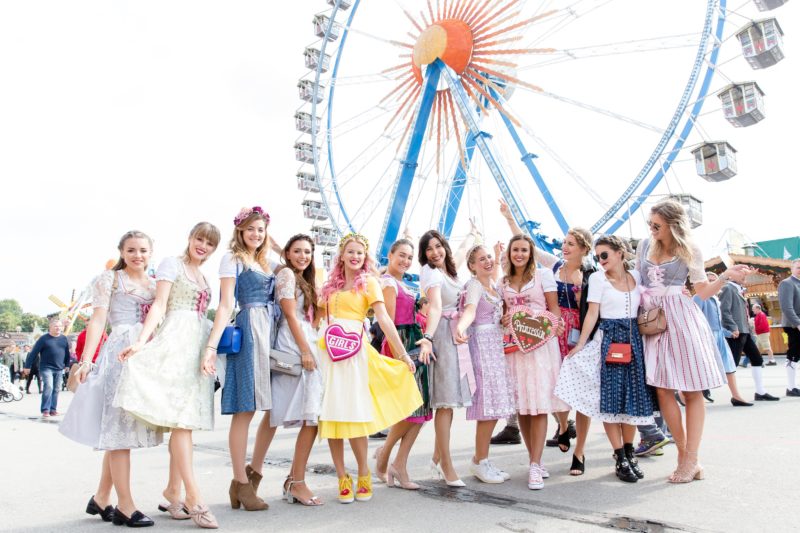 ALL THE BLOGS FROM BLOGWALK GIRLS YOU WILL FIND HERE