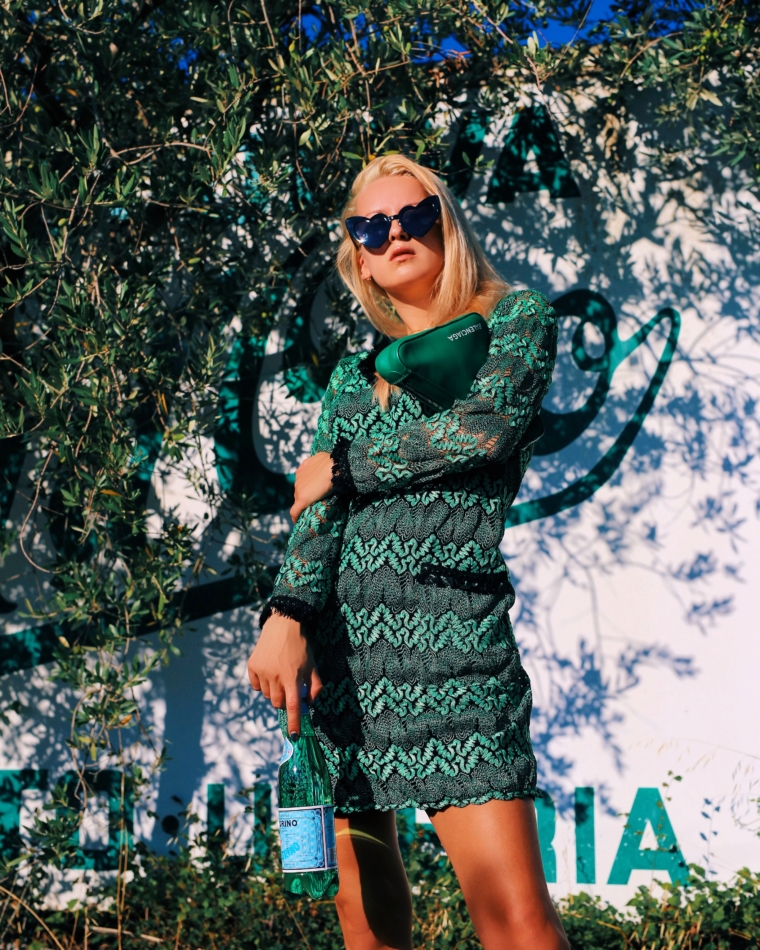 DE
Hier auf meinem Blog teile ich oft meine Gedanken mit euch und heute möchte ich euch zum Nachdenken anregen: Über den Faktor Zeit in eurem Leben und dessen Wertschätzung.
Wir leben in einer sehr schnelllebigen Zeit. Rastlosigkeit, Deadlines, Erwartungen und ständiger Druck machen uns zu Getriebenen in einem sich immer schneller drehenden Rad. Wer hält heutzutage noch inne, nimmt sich mal einen Moment das erlebte zu verarbeiten oder genießt den Augenblick, ohne an das das "danach" zu denken? Wir filmen und fotografieren alles mit unseren Handys und sind somit gedanklich eigentlich schon weiter, dem schönen Moment vollkommen entrückt.
In meinem Job merke ich jeden Tag wie wertvoll Zeit ist und wie wenig man davon hat. Oft hat der Tag für mich einfach zu wenig Stunden und in den Momenten, die ich eigentlich genießen sollte, bin ich gedanklich schon wieder beim nächsten Punkt auf meiner To Do Liste. Die Digitalisierung hat unser aller Leben unheimlich beschleunigt und statt uns zu entlasten, zusätzlichem Stress ausgesetzt. Ständige Erreichbarkeit ist nur einer der vielen digitalen Faktoren, die uns permanent unter Druck setzen.
In meinem Job trifft mich diese Entwicklung besonders. Ich teile nahezu in Echtzeit meine Erlebnisse mit euch, reise durch Zeitzonen und bemühe mich gleichzeitig sehr hochwertigen Content zu produzieren. Sehr oft merke ich erst Tage später, dass einmalige Erlebnisse einfach an mir vorbei gerauscht sind und mir retrospektiv wie ein langer Film erscheinen, den man schon im Begriff ist zu vergessen. Inne zu halten, nichts zu tun und zu genießen fällt in diesem Rhythmus oft unendlich schwer.
Gemerkt habe ich das erst kürzlich während eines Familienurlaubs in Italien. Keine Deadlines, eigentlich kein Druck, dafür ein traumhaftes Panorama über die Berge von Umbrien und viel freie Zeit. Und doch verspüre ich innere Rastlosigkeit. Druck, neuen Content zu schaffen und quäle mich mit jeder Minute, in der ich nichts tue und eigentlich neue Kraft tanken sollte.
Blicke ich auf die letzten 3 Jahre zurück, so war es mit Sicherheit die spannendste Zeit meines Lebens und gleichzeitig die schnellste. Zeit ist unheimlich kostbar und wenn es etwas gibt, dass ich in meinem Leben ändern möchte, so möchte ich die Zeit, die mir bleibt noch viel mehr zu schätzen und intensiver genießen.
Wenn ich auf Maurice Lacroix Fiaba blicke, dann denke ich nicht mehr an Termine, sondern freue mich auf die bevorstehenden Stunden oder blicke gerne zurück auf das Erlebte. Die Fiaba ist mein analoger Anker in einer digitalen Welt, der mir den Wert der Zeit vermittelt und nicht ihre Geschwindigkeit.
Ihr könnt die Zeit nicht anhalten und auch die Schnelllebigkeit unserer Gesellschaft wird bleiben. Doch ihr selbst könnt euch von Zeit zu Zeit aus der Gleichung nehmen, kurz durchatmen und eure Zeit qualitativ nutzen – mit den Menschen die ihr liebt, euren alten Freunden, einem guten Buch oder all den Dingen für die wir irgendwann vergessen haben uns die Zeit zu nehmen.
Make every hour, every minute, every second count!
Eure PALINA KOZYRAVA
[follow]
ENG
On my blog I am sharing my thoughts, and today I want to inspire you to think about the value of time in your day to day life.
We live in a very fast moving time. Restlessness, deadlines, expectations and constant pressure make move relentlessly fast in an ever faster turning wheel. Who pauses, takes a moment to process what he has experienced, or enjoys the moment without thinking of what comes next?
In my job I realize every day how valuable time is and how little you have. Often the day just has too few hours for me and in the moments that I should actually enjoy, I'm mentally focused on the next point on my To Do list. Digitization has tremendously accelerated our lives and, instead of relieving us, it has been subjected us to additional stress. Being constantly only & reachable is only one of the many digital factors that put us all under permanent pressure.
In my job, this development affects me particularly hard. I share my experiences with you in real-time, travel through time zones and strive to produce high-quality content at the same time. So often I am noticing too late that unique experiences just rushed past me and appear to me retrospectively like a long film, which I am about to forget. To pause, to do nothing and enjoy is often infinitely difficult living in this rhythm.
I have noticed this recently during a family vacation in Italy. No deadlines, no pressure, but a fantastic panorama over the mountains of Umbria and a lot of free time. And yet I feel inner restlessness. Pressure to create new content and thoughts that torture me with every minute in which I do nothing and recharge my batteries.
Looking back on the last 3 years, it was certainly the most exciting time of my life and the fastest one at the same time. Time is incredibly precious and if there is something that I want to change in my life, I really would like to appreciate the time that I have left much more and enjoy it more intensely.
If I look down on my Maurice Lacroix Fiaba, then I no longer think of appointments, but look forward to the upcoming hours or like to look back on experienced. The Fiaba is my analogue anchor in a digital world that shows me the value of time, not its speed.
You cannot stop time and our society will remain fast pace. But you can use your time wisely. Take time to see old friends, spend it with your loved ones or use it to read all those books that you always wanted to read. We need to learn to just take that time.
Make every hour, every minute, every second count!
Your PALINA KOZYRAVA