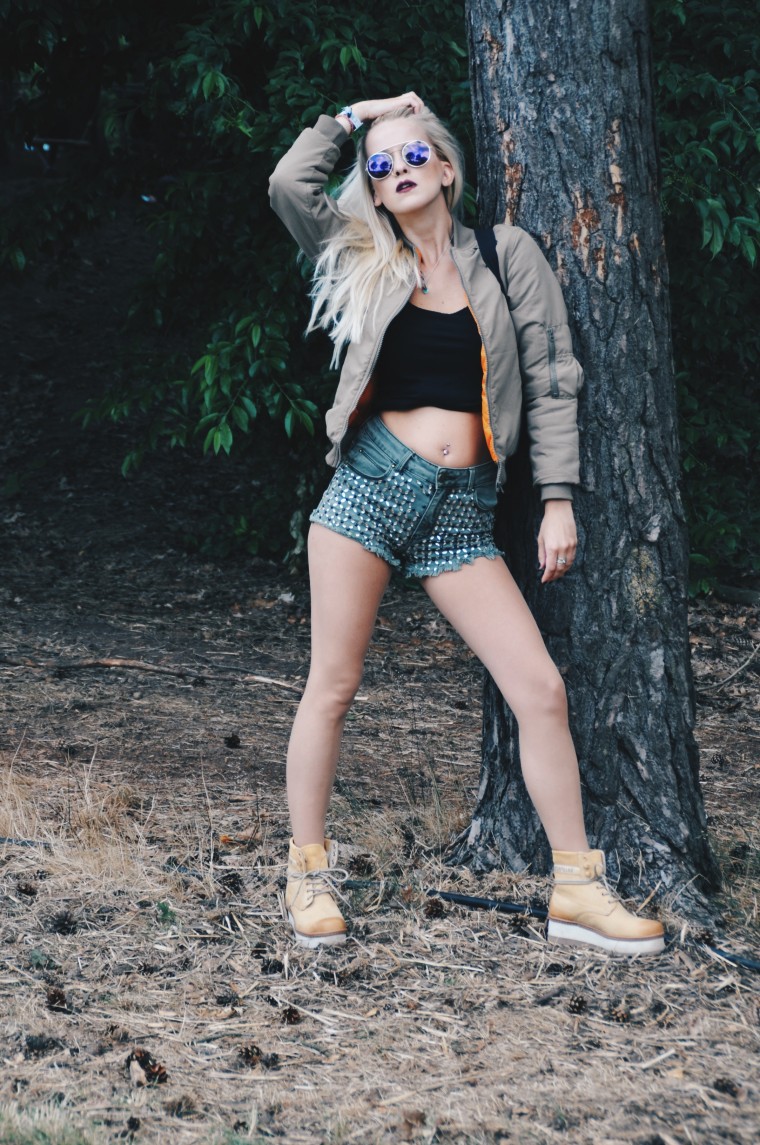 DE
Festival Zeit! Gemeinsam mit CAT Footwear habe ich das Best Kept Secret Festival in Holland besucht und ordentlich gefeiert!
Zu Musik von den Libertines um Pete Doherty oder dem Rapper ASAP Rocky haben ich und die anderen Feierwütigen bis in die Nacht getanzt und den ankommenden Sommer voll ausgekostet. Logisch, dass dabei gute, robuste Schuhe nötig sind. Mit meinen CATs war ich für alles gewappnet: Ein wilder Tanz im Sand, lange Wege zur nächsten Pommes-Bude oder felsige Waldwege auf dem Festivalgelände.
Egal ob Coachella, Glastobury oder Best Kept Secret, passend zu den Schuhen muss das Festival Outfit natürlich stimmen. Ich habe mich zu einer Kombination aus meinen CAT Boots in Beige, einer Bomberjacke von Mark One und einer Shorts von Tally Weijl entschieden. Die Haare werden dazu betont lässig und offen getragen. Den letzten Schliff erhält das Outfit durch einen seitlichen (fake) Nasenring und einen echt kambodschanischen Rucksack, der von meiner Asienreise stammt.
Mehr Impressionen und ein extrem cooles Video, dass ein Kamerateam vor Ort von mir aufgenommen hat, seht ihr in den nächsten Tagen hier auf meinem Blog!
Stay Tuned!
Eure Palina von PALINAPRALINA.COM
ENG
It's festival time! Together with CAT Footwear I visited the Best Kept Secret Festival in the Netherlands and celebrated like an animal! 
To the music of the Libertines or the rapper ASAP Rocky me and the other party animals danced all night and welcomed the summer adequately. Logically, for an all night dance session in the dust, good shoes are needed. With my CATs I was ready for anything: A wild dance in the sand, long distance walks to the nearest food booth or rocky forest trails on the festival grounds.
Whether its Coachella, Glastonbury or Best Kept Secret, the festival outfit is very important of course. I chose a combination of my CAT boots in beige, a bomber jacket by Mark One and shorts by Tally Weijl. The hair was worn casual and open. The outfit got the final, finishing touches through a (fake) nose ring and a genuine Cambodian backpack that I bought during my trip to Asia.
More impressions and a very cool video that a camera crew has taken during the festival, you will be able to see within the next few days here on my blog!
Stay Tuned!
Your Palina from PALINAPRALINA.COM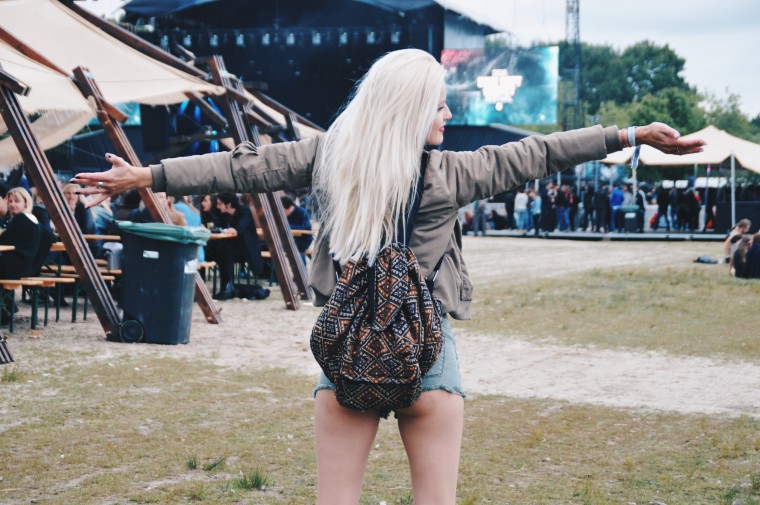 SHOP MY LOOK