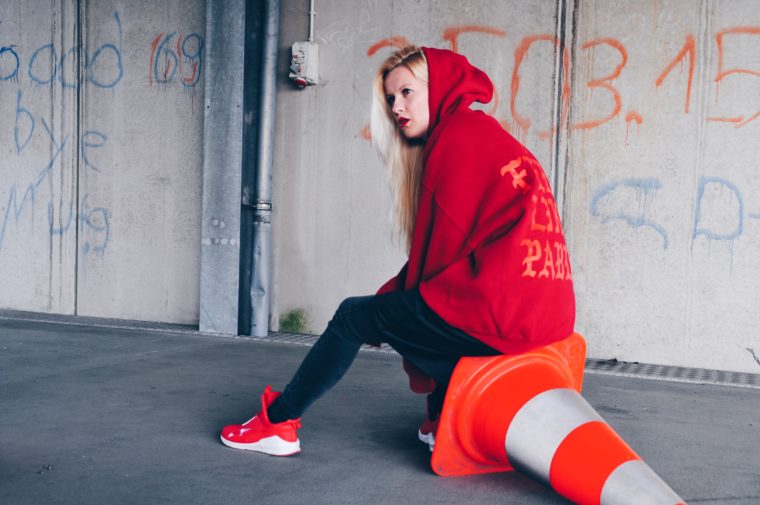 DE
"Plata o Plomo" (Geld oder Leben); vor diese Wahl stellte zu Lebzeiten Pablo Escobar seine Feinde. Heute, ein paar Jahrzehnte nach dem Tod des Drogenbosses, ist nichts von seinem Mythos verblasst und "Pablo" wird von der Kunst, sei es in Form von Filmen, Musik oder eben Mode immer wieder aufgegriffen und verarbeitet.
Zuletzt sehr prominent durch Kanye West, der sein neues Album "Life of Pablo" nennt und einen Hoodie bekannt gemacht hat, der nun weltweit für Furore in der Mode sorgt. Ich habe meinen auf WeHuslte.co.uk gefunden und bin super happy damit. Dazu trage ich meine brandneuen Kylie Jenner Puma Sneaker, genannt "Fierce", in rot und finde die zwei Pieces harmonieren sehr gut miteinander.
Gefällt Euch der streetige Look. Hinterlasst mir gerne einen Kommentar oder Like.
Eure PALINA KOZYRAVA
FOLLOW ME ON INSTAGRAM & SNAPCHAT: palinapralina
ENG
"Plata o Plomo" (Money or life); During his lifetime Pablo Escobar's enemies were confronted with this choice. Today, a few decades after the death of the drug lord, nothing has faded from the myth and "Pablo". Therefore it is being constantly picked up by art, in the form of movies, music or fashion.
Recently very in a rather prominent way by Kanye West, who calls his new album "Life of Pablo" and has presented a hoodie that instantly caught the interest of the fashion world. I have found mine on WeHuslte.co.uk and am super happy with it. I am also wearing my brand new Kylie Jenner Puma sneakers, called "Fierce" in red and I think that the two Pieces harmonize very well with each other.
You Like the streety look? Just leave me like a comment or Like.
Your PALINA KOZYRAVA
SHOP MY LOOK