DE
Weihnachten steht unmittelbar vor der Tür und eines der beliebtesten Geschenke sind seit je her Parfums. Ein Duft ist einfach immer ein gutes Geschenk! Ein Parfum ist sehr persönlich, manchmal sogar intim, und unterstreicht im besten Falle auch die Persönlichkeit des Beschenkten wie ein maßgeschneidertes Kleid oder ein Anzug. Ein gut gewählter Duft zeigt, dass man sich Gedanken über den Menschen gemacht und Mühe in das Geschenk gesteckt hat.
Die Auswahl an Parfums jedoch ist riesig und nicht immer leicht. Daher habe ich mich in diesem Jahr mit Parfumdreams zusammengetan und euch die meiner Meinung nach besten Parfums in einem kompakten Giftguide für Sie & Ihn zusammengefasst.
ON TOP KÖNNT IHR ÜBRIGENS MIT DEM CODE PALINA12 AUCH NOCH 12% SPAREN BEI PARFUMDREAMS
(Code gültig bis 24.12.18, Ausgeschlossen: Glamfume, Geschenkkarten, Beautyboxen, 1x pro Kunde, kein Mindestbestellwert)
ENG
Christmas is just around the corner and one of the most popular gifts are as always perfumes. A fragrance is always a good gift! A perfume is very personal, sometimes even intimate, and in the best case also highlights the personality of the recipient, such as a tailored dress or a suit. A well-chosen scent shows that you have thought about the man and put effort into the gift.
The range of perfumes, however, is huge and choosing the right one not always easy. That's why I teamed up with Parfumdreams this year to show you the best perfumes in a compact Gift Guide for him & her.
INCIDENTALLY, YOU CAN ALSO SAVE 12% AT PARFUMDREAMS WITH THE CODE PALINA12
(Code valid until 24.12.18, excluded: Glamfume, Gift Cards, Beautyboxes, 1x per customer, no request minimum value)
---
TOM FORD – WHITE PATCHOULI
DE
Ein klassischer Tom Ford Duft, der perfekt in die Moderne passt! Der weiße Flacon ist für mich einer der schönsten überhaupt und als Geschenk einfach ein richtiger Hingucker.
Tom Ford White Patchouli ist ein sinnlicher und zugleich unaufdringlicher Duft der durch seine holzig-orientalischen Akzente sowohl Exotik als auch femininen Glamour versprüht. Der Duft eignet sich für eigentlich alle Gelegenheiten und fällt sofort auf. Patchouli hat dazu den angenehmen Effekt, dass der Duft sehr langsam verfliegt und ihr somit lange etwas davon habt.
Die würzigen Akzente gemischt mit den lieblichen Jasmin Noten machen den Duft zu einer sehr verführerischen Mischung. Wenn es ein "Tom Ford" Gefühl gibt, dann ist dieser Duft der Soundtrack für dieses Feeling von Luxus und Sinnlichkeit. Für mich ist der Duft ein tolles Geschenk für starke Frauen, die einen ausdrucksstarken Duft jeden Tag suchen!
ENG
A classic Tom Ford fragrance that fits perfectly into the modern age! The white bottle is one of the most beautiful ever and as a gift just a real eye-catcher.
Tom Ford White Patchouli is a sensual yet unobtrusive fragrance that stands for both exotic and feminine glamor with its woody-oriental accents. The fragrance is suitable for all occasions and immediately attracts attention. Patchouli has the pleasant effect that the scent evaporates very slowly and thus you can enjoy it for quite a long time.
The spicy accents mixed with the lovely jasmine notes make the fragrance a very seductive blend. If there is a "Tom Ford" feeling, then this scent is the soundtrack to that feeling of luxury and sensuality. For me, the scent is a great gift for strong women looking for an expressive fragrance for every day!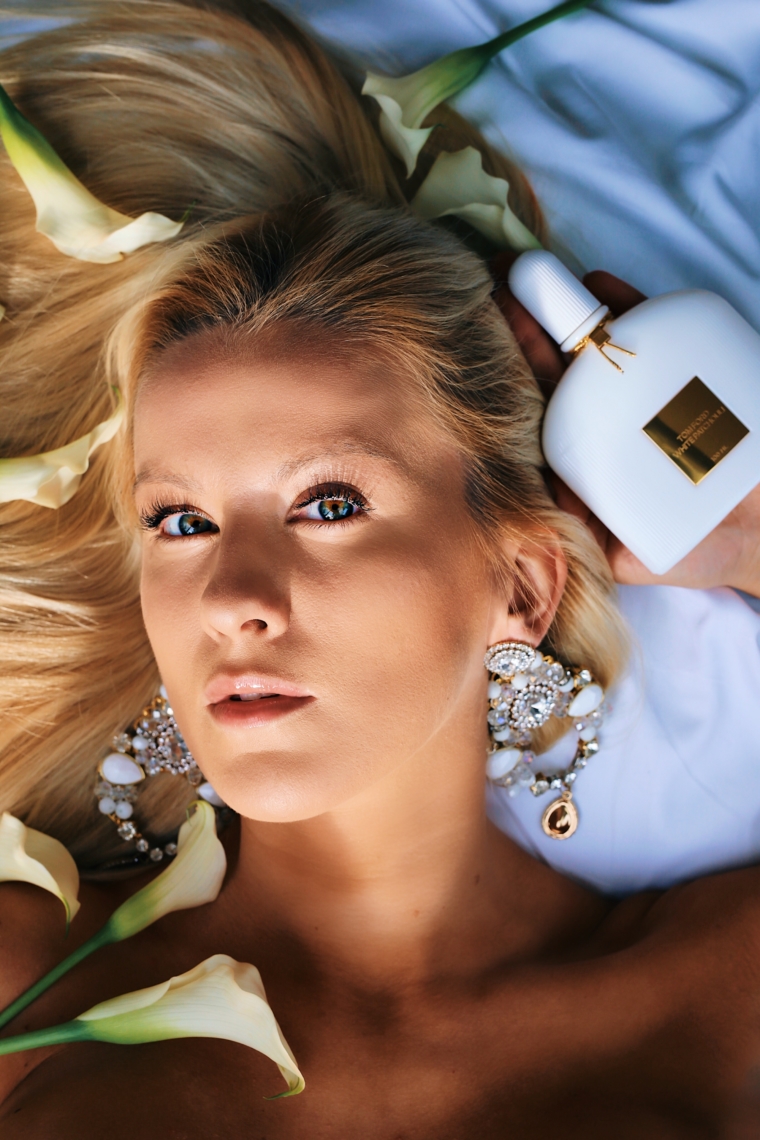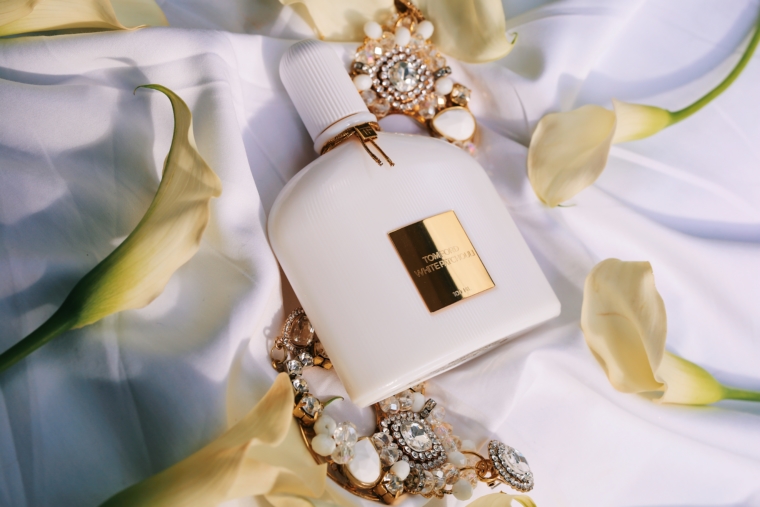 ---
BVLGARI – GOLDEA THE ROMAN NIGHT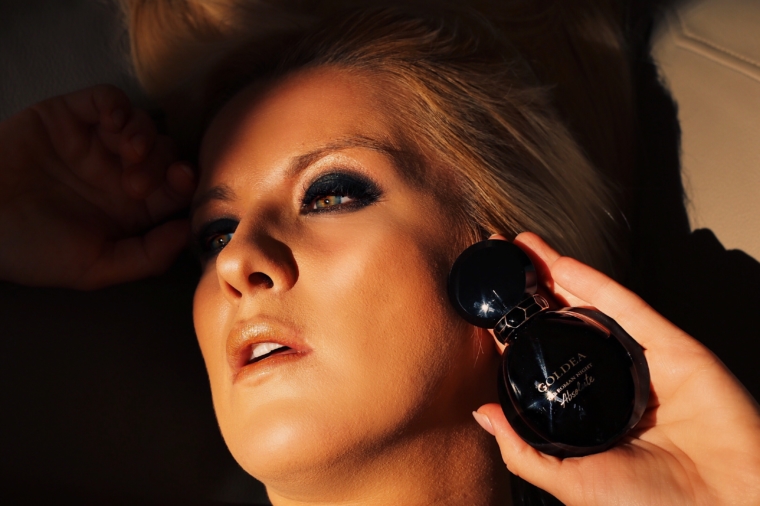 DE
Goldea Roman Night Absolute von Bvlgari ist seit 2017 auf dem Markt und ein unheimlich sinnlicher und leidenschaftlicher Duft für selbstbewusste Frauen. Das Parfum ist sehr ausdrucksstark und schreit gradezu danach, die Nacht zu Tag zu machen.
Der Duft von Goldea fasziniert mich in gewisser Hinsicht, da er einerseits durch seine floralen Töne elegant wirkt und andererseits durch das exotische Patschuli sowie schwarzem Moschus, die Menschen um einen herum regelrecht elektrisiert. Der leidenschaftliche Duft eignet sich vor allem für Abends oder den Winter und ist somit das perfekte Geschenk für eine femme fatale oder solche, die es noch werden wollen ;).
ENG
Goldea Roman Night Absolute from Bvlgari is on the market since 2017 and a scary sensual and passionate fragrance for confident women. The perfume is very expressive and really urges you to turn the night into day.
The scent of Goldea fascinates me as it is on the one hand quite elegant with its floral tones and also literally electrifies your surrounding by the exotic patchouli and black musk. The passionate fragrance is especially suitable for evening or winter, making it the perfect gift for a femme fatale or those who want to become one ;).
---
PACO RABANNE – PURE XS
DE
PURE XS for Her ist ein brandneuer Duft von Paco Rabanne und perfekt geeignet für alle Rebellinnen da draußen. Der Duft zeichnet sich vor allem durch seine fruchtig-florale & orientalische Noten aus. Schwarze Vanille, Holz, Cranberrys, Schwarze Veilchen, Christrose und Tamarindenblüte verbinden sich in PURE XS zu einem mehr als faszinierenden Duft.
Passend dazu schlängelt sich eine goldene Schlange um die Flacons und unterstreicht somit den verführerischen Charakter des Duftes. PURE XS for her ist ein frischer, aufgeweckter Duft, den jeder mag und der sich perfekt für jüngere Frauen eignet, die das Leben im Sturm erobern wollen!
ENG
PURE XS for Her is a brand new fragrance by Paco Rabanne and perfect for all the rebels out there. The scent is characterized mainly by its fruity-floral & oriental notes. Black vanilla, wood, cranberries, black violets, Christmas rose and tamarind blossom are being combined in PURE XS into a more than fascinating fragrance.
Even a golden snake snakes around the bottles to match the seductive character of the fragrance. PURE XS for her is a fresh fragrance that everyone likes and that is perfect for younger women who want to take life by storm!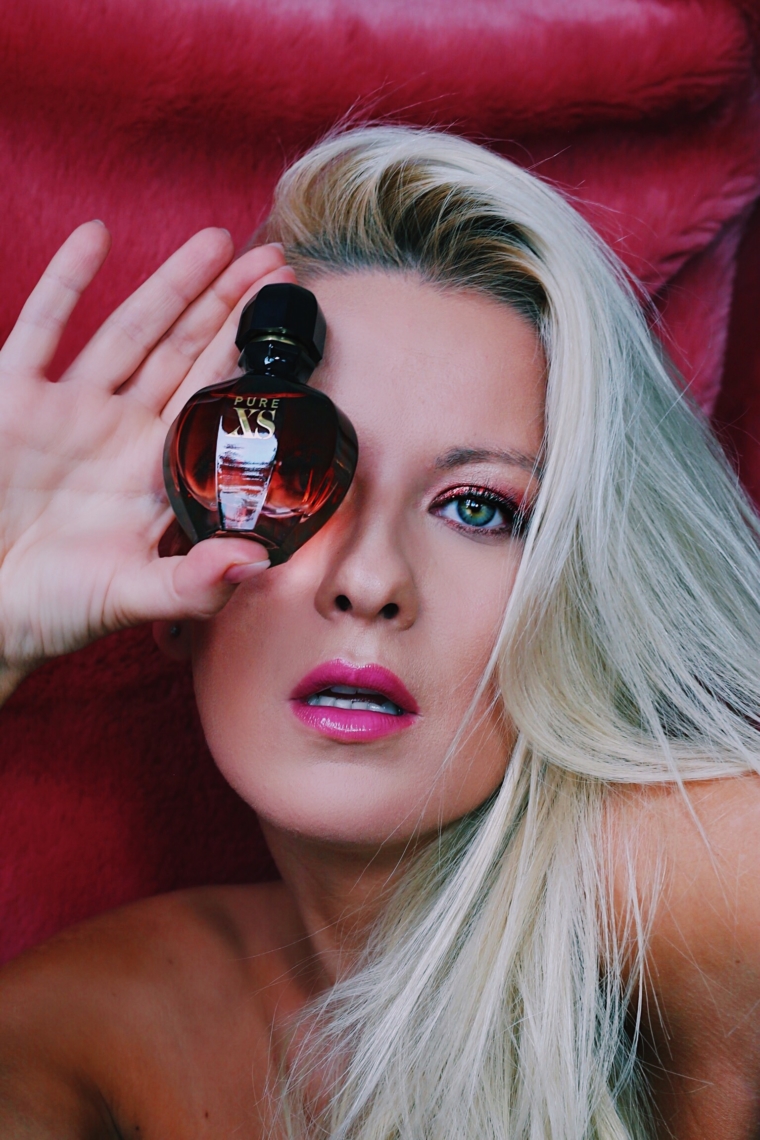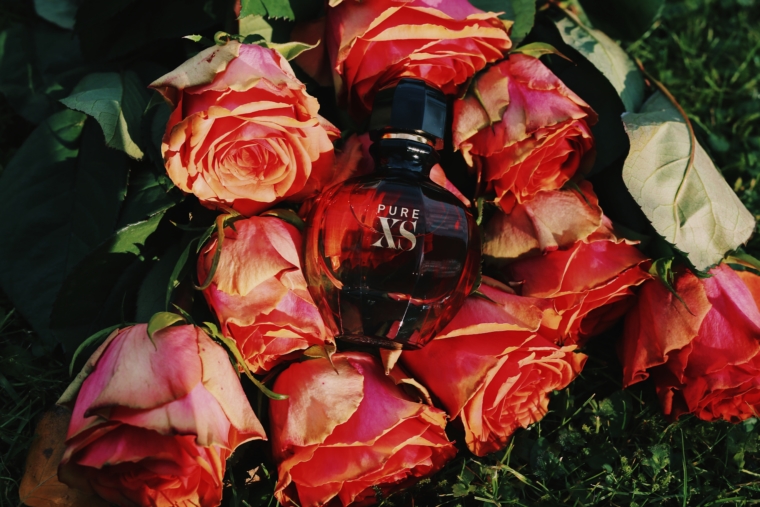 ---
CARTIER – SANTOS
DE
Der Klassiker unter den Herrendüften. Egal ob für euren Freund, Mann oder Vater: Cartier Santos ist ein männlicher & herber Duft, der für jeden Mann und Anlass passt. Als ich meinen Freund kennenlernte, trug er diesen Duft und alle paar Jahre schenke ich ihm wieder einen Flacon, denn einen Duft zu riechen heisst auch immer sich zu erinnern oder eben neue Erinnerungen zu erschaffen.
In dem einzigartigen Duft verbinden sich das herbe Gefühl von Männlichkeit mit Wärme und Sinnlichkeit. Die holzige Note von Cartier Santos gefällt mir sehr und allein schon das raue Metall des Flacons macht den Duft zu einem tollen Geschenk für Männer.
ENG
The classic among men's fragrances. Whether for your friend, husband or father: Cartier Santos is a masculine & strong fragrance that suits every man and occasion. When I met my boyfriend, he was wearing this fragrance and every few years I am giving him another Flacon, because to smell a fragrance also means to remember or to create new memories.
The unique fragrance combines the strong feeling of masculinity with warmth and sensuality. I really like the woody note of Cartier Santos and the rough metal of the bottle alone makes the fragrance a great gift for men.
---
DE
Ich hoffe ich konnte euch ein wenig durch den Dschungel der Düfte führen und mit meinen Empfehlungen helfen ein perfektes Geschenk zu finden. Je nach Stimmung verwende ich alle genannten Düfte selbst und mein Rat kommt daher zu 100% aus meinem Herzen!
Schaut auf jeden Fall bei Parfumdreams vorbei und stoppt euer Lieblingsparfum!
Nicht vergessen:
GUTSCHEIN PALINA12 SPART EUCH NOCHMAL 12%!
Eure PALINA KOZYRAVA
[follow]
ENG
I hope I was able to guide you through the jungle of fragrances and help with my recommendations to find the perfect gift. Depending on the mood, I use all the scents mentioned myself and therefore my advice comes 100% from my heart!
Be sure to drop by at Parfumdreams in order to get your favorite perfume!
Do not forget:
THE CODE: PALINA12 SAVES YOU ANOTHER 12%!
Your PALINA KOZYRAVA