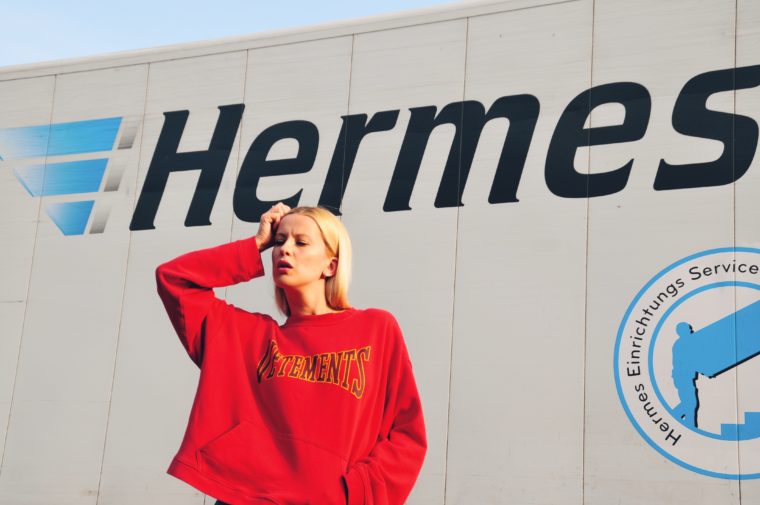 ---
WHO THE F*** IS HERMES? 
---
DE
Das Label Vetements wird seit einiger Zeit fast religiös in Modekreisen verehrt und ist dementsprechend extrem begehrt. Da jedes Stück aber stark limitiert ist, kann man froh sein, wenn man überhaupt etwas aus der aktuellen Kollektion zu fassen bekommt.
Ich habe mir den roten, wendbaren Hoodie der Marke gekauft und möchte ihn euch heute vorstellen. Ich habe auf meinem Blog schon viel über Vetements geschrieben (HIER), nicht zuletzt weil ich einen persönlichen Bezug zur Marke habe. Was ich an den Pieces liebe, ist dass sie für eine ganz neue Strömung in der Modewelt stehen. Paris wurde zu neuem Leben erweckt, allerdings nicht durch den wiederaufstieg von alt bekanntem, a la Hermes und Co., sondern durch eine ganz neue Energie.
Vetements steht für einen radikalem Paradigmenwechsel in der Modeindustry, den das Establishment bereits eifrig zu kopieren versucht. Der Hoodie, welcher durch seine Wendbarkeit und seinen Schnitt ganz besonders ist, besticht gleichzeitig durch seine Einfachheit. Er kann zu allem getragen werden und fühlt sich in jedem Setting wohl.
Auf den Fotos spiele ich mit der Provokation in Richtung des Modeestablishments und während alle anderen Blogger vor DHL Trucks ihre Vetements Momente feiern, dachte ich, es wäre ganz witzig eben genau das nicht zu tun ;).
Ich hoffe euch gefallen die Fotos und der Pulli. Hinterlasst mir gern einen Kommentar oder Like.
Eure PALINA KOZYRAVA
FOLLOW ME ON INSTAGRAM & SNAPCHAT: palinapralina
ENG
The label Vetements is being revered almost religiously in fashion circles for some time now. Because each piece is strictly limited, you can be lucky if you get your hands on anything from the latest collection.
I bought the red, reversible hoodie and would like to introduce this special piece to you today. I wrote on my blog a lot about Vetements already (HERE) because I have a personal connection with the brand. What I love about the Pieces, is that they represent a new trend in the fashion world. One could say Paris has been revived, but not by the comeback of the old known, a la Hermes, but by a whole new energy.
Vetements represents a radical shift of paradigm in the fashion industry, which the establishment already tried to copy diligently. The hoodie, which through its maneuverability and its design is rather spectacular, but also offers simplicity. It can be worn with everything and fits in each setting.
In the pictures I am making use of a provocation towards the fashion establishment and while all the other bloggers celebrate their "Vetements moments" in front of DHL trucks, I thought it was quite funny just not to do something different and create an own message!
I hope you enjoy the pictures and the sweater as much as I do. Just leave me like a comment or Like.
Your PALINA KOZYRAVA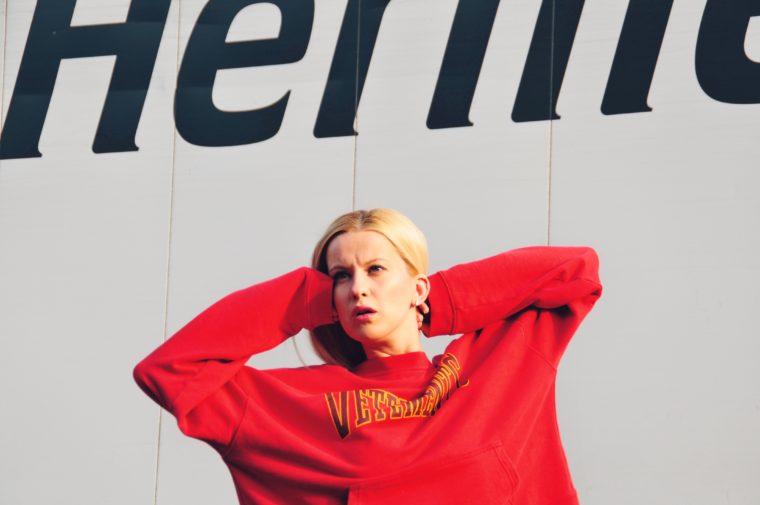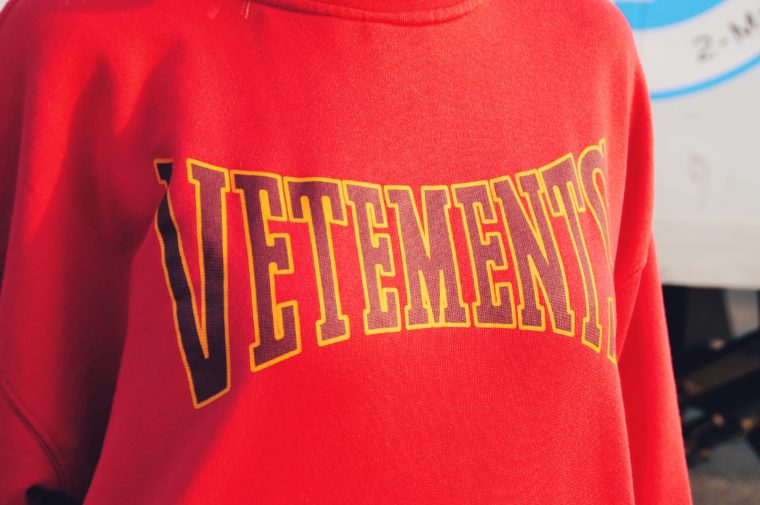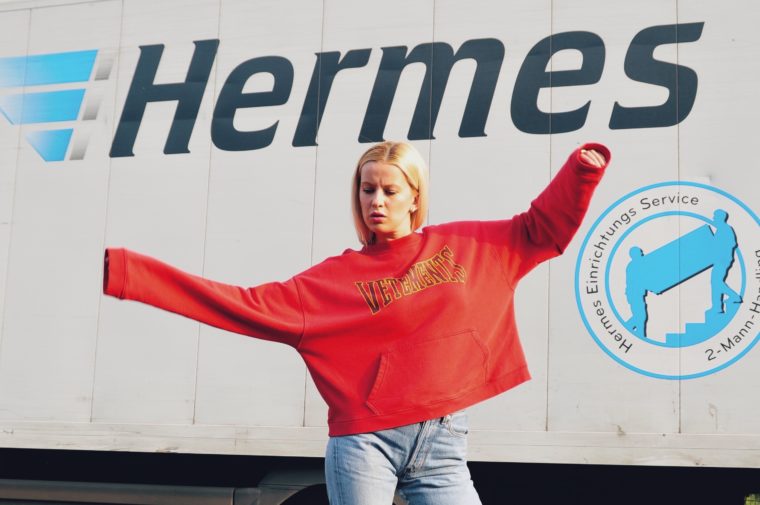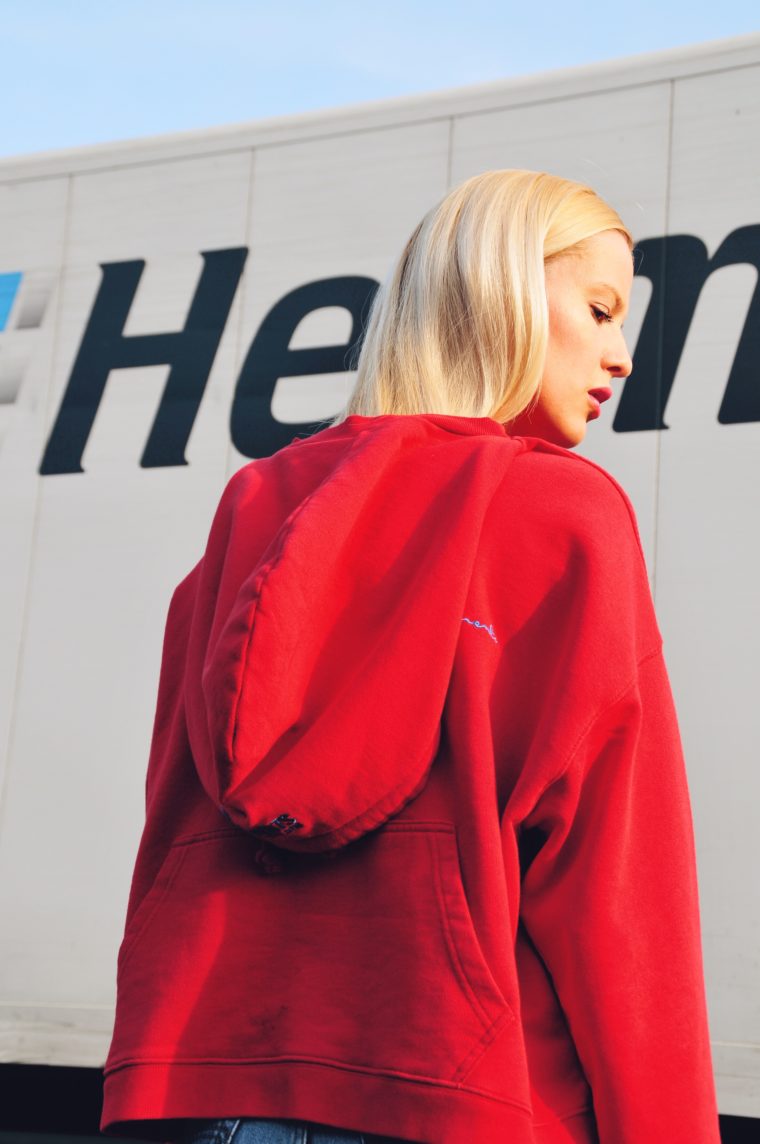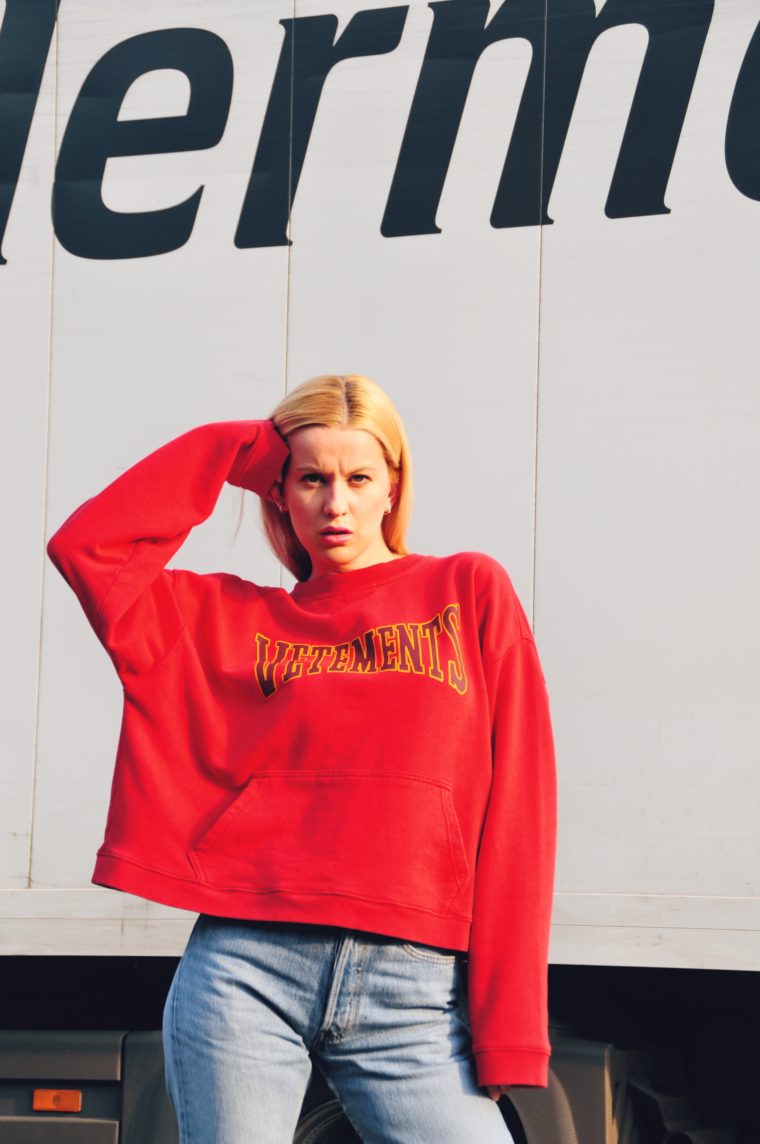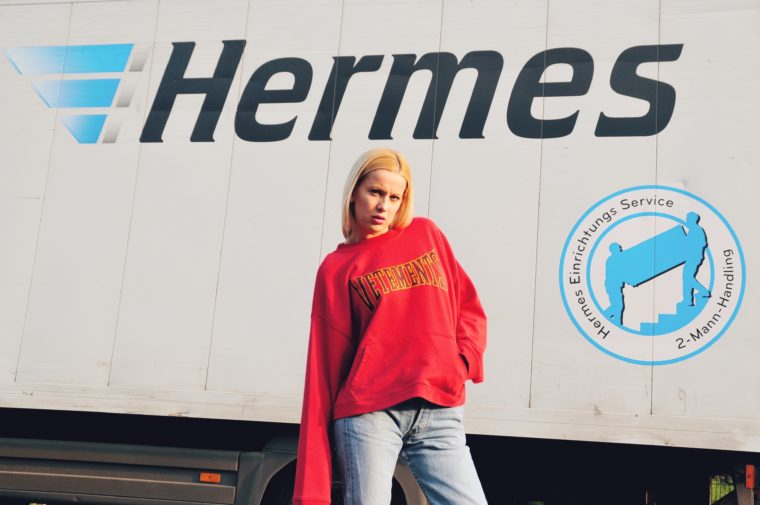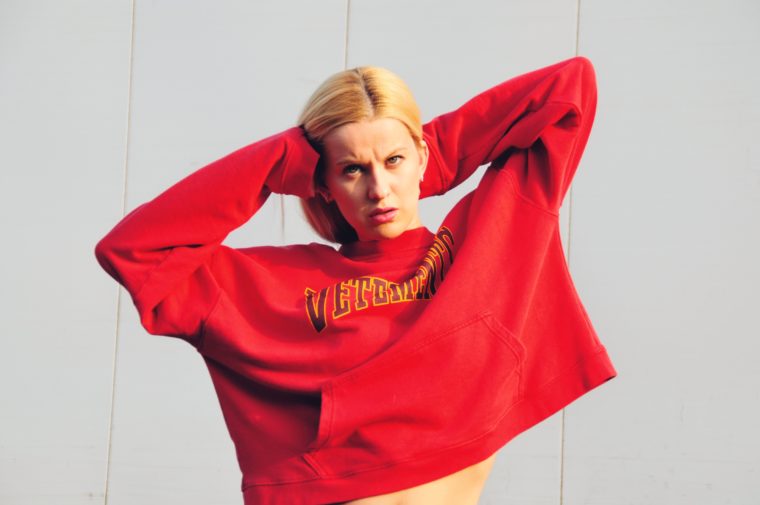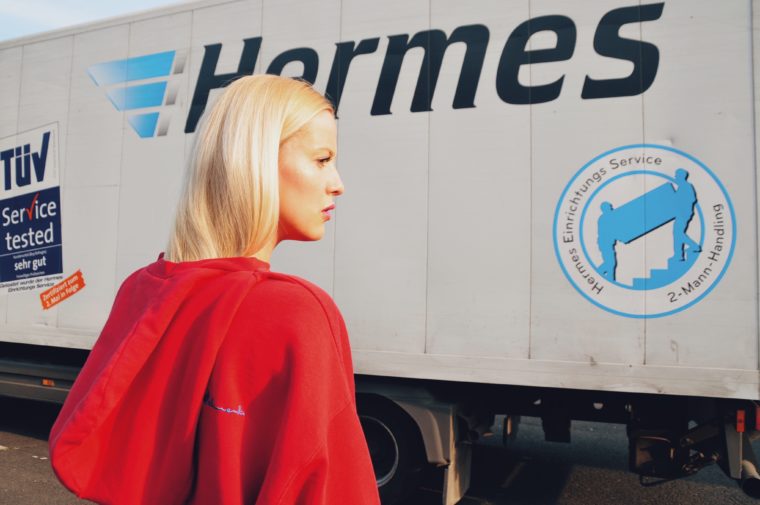 SHOP MY VETEMENTS FAVOURITES