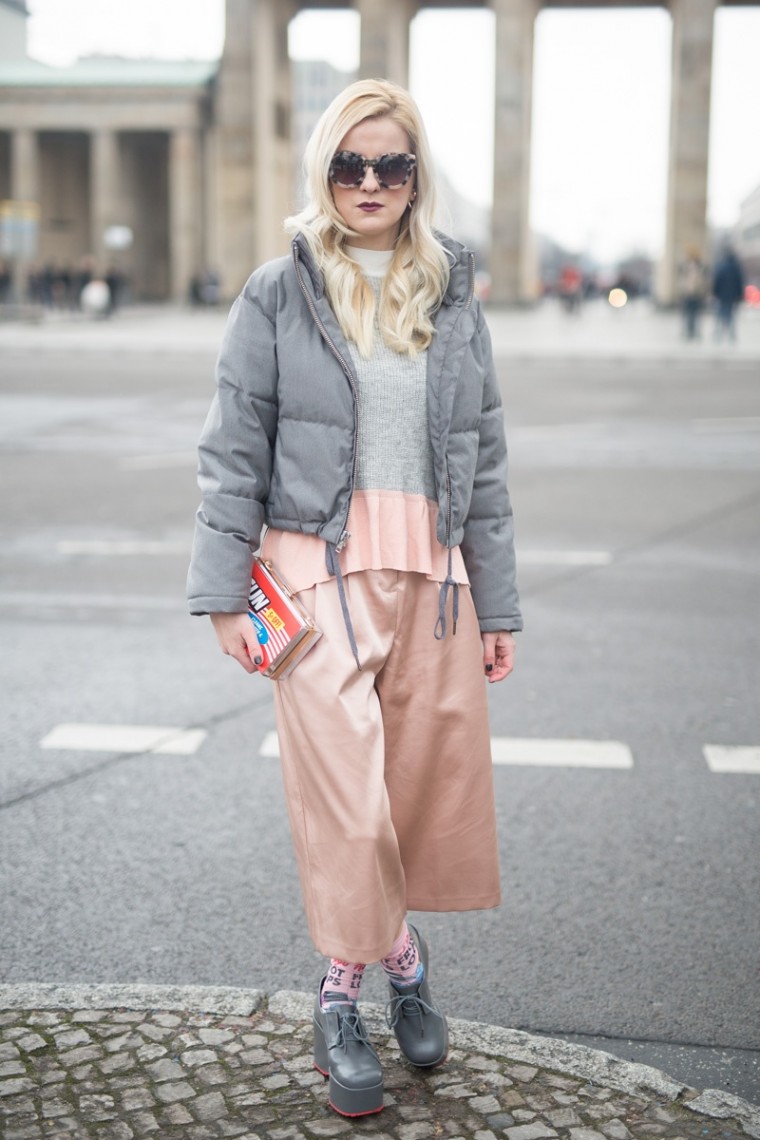 DE
Am dritten Tag der Mercedes Benz Fashion Week ging es für mich erst mal zu einer VIP Beauty Lounge ins Mariott Hotel. Da die Nacht kurz war habe ich mich über das Make-up und Styling der Profis sehr gefreut. Außerdem war es echt interessant mit den vielen Prominenten die dort zu Gast waren in Kontakt zu kommen.
Frisch gestylt ging es dann ab zu den Shows!
Den Look habe ich um die graue Bomber Jacke kreiert. Sie ist etwas kürzer als gewöhnlich und liegt durch ihren außergewöhnlichen Schnitt und das Hochwertige Material voll im Trend. Besondere Akzente sind die Socken, die Clutch und die Trendigen Schuhe, die alle samt rot bzw. rosa Töne aufgreifen.
Ich habe an dem Tag wirklich wahnsinnig viele Komplimente für meine Schuhe bekommen und auch die Street Style Fotografen mochten meinen Look sehr.
Eure Palina von PALINAPRALINA.COM
ENG
On the third day of the Mercedes Benz Fashion Week I was invited to a VIP Beauty Lounge inside the Mariott Hotel. As the night was short I was very happy to get my Make-up and hair done by professionals. In addition, it was really interesting to get in contact with the many celebrities who were there as guests.
Freshly styled I went off to the shows!
I created the look around the gray bomber jacket. It is a little shorter than usual and due to its exceptional fit and the high quality material it's very fashionable. Special highlights are the socks, the clutch and trendy shoes, which all together take up red or pink tones.
I really got a lot of compliments on my shoes that day and the street style photographers liked my look so much! Hope you like it as much as they did!
Your Palina from PALINAPRALINA.COM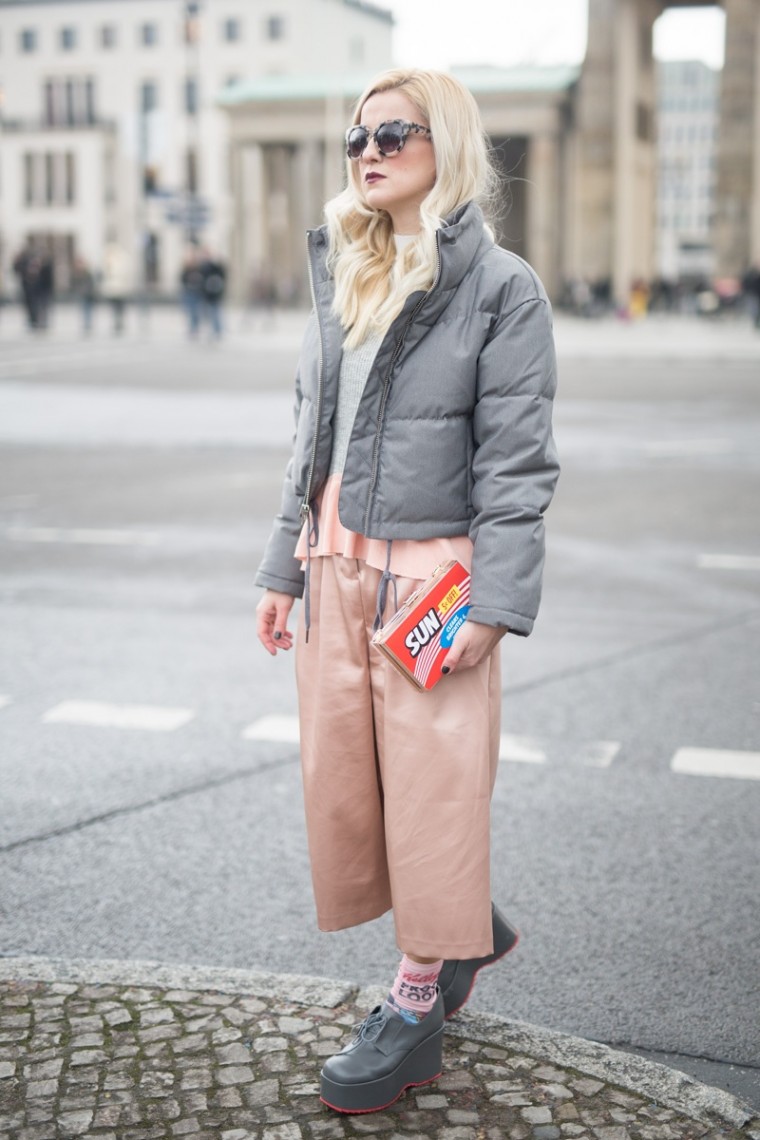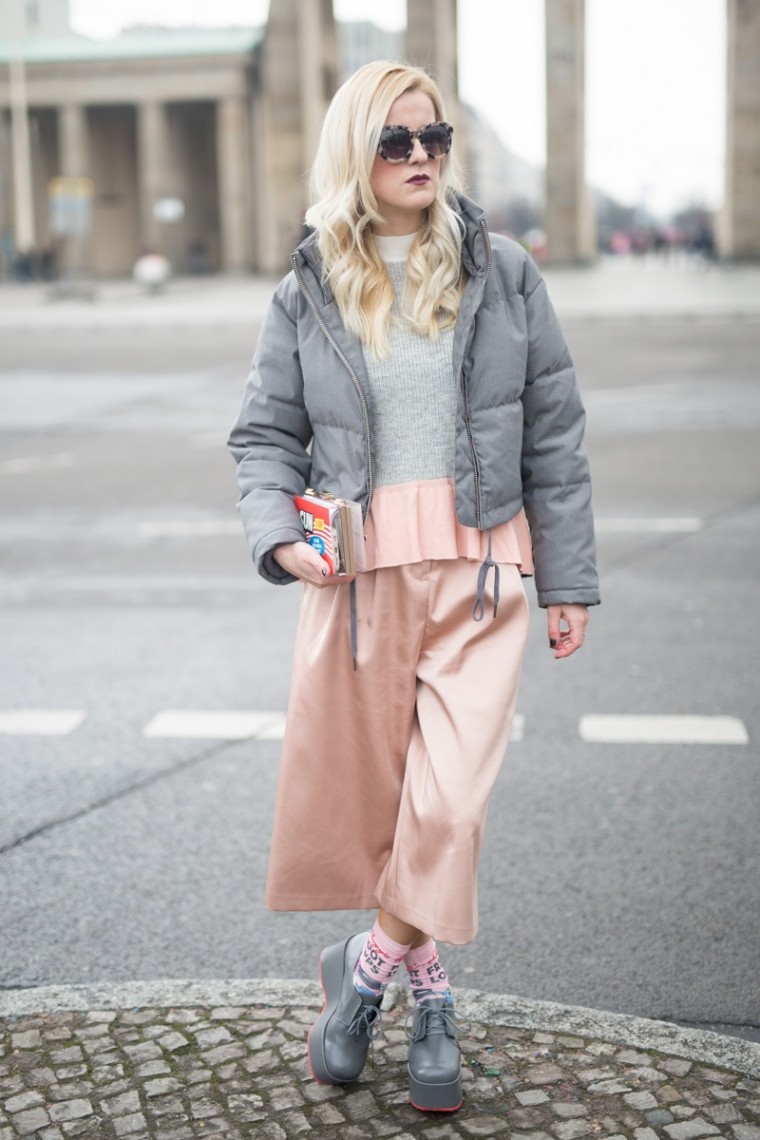 *PICS BY TONY HAUPT (LINK)
SHOP MY LOOK: