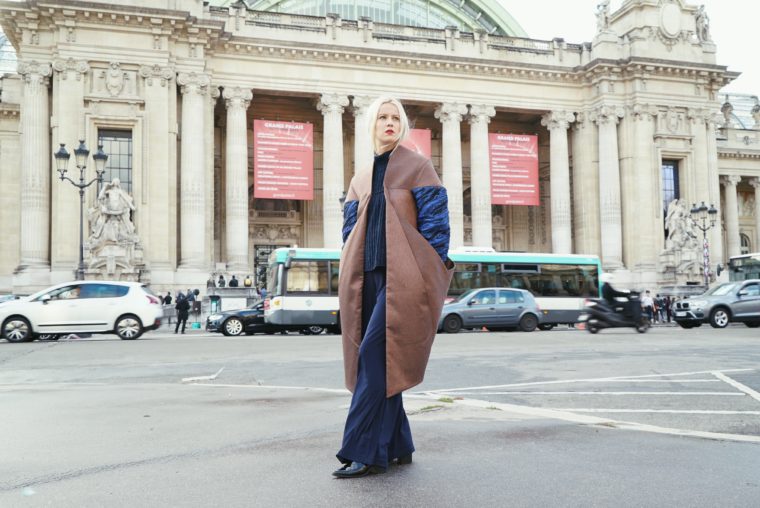 DE
Heute zeige ich euch mein letztes Outfit von der Pariser Fashionweek. Der High-End Designer Ilja hat mich mit einem asiatisch angehauchten Mantel ausgestattet, der ausgefallener kaum sein könnte.
Die Hände werden bei diesem Mantel in die Aussparungen an der Seite gelegt und man kommt sich vor wie eine Sagenfigur aus dem alten Japan. Kombiniert wird der Mantel mit einem oversized Pulli, einer weiten Palazzo Hose und (so viele Schuhe hatte ich nicht mit :P) Buffalo Boots.
So gekleidet ging es zur Show des taiwanesischen Designers Shiatzy Chen, bei der wir zu unserem eigenen Erstaunen gegenüber von It-Girl Kendal Jenner saßen. Ich hoffe ihr habt alles auf Snapchat verfolgt und hattet viel Spaß mit mir auf der Pariser Modewoche.
Die Fotos wurden mit der fantastischen Sony Alpha 7s gemacht.
Eure PALINA KOZYRAVA
ENG
Today I want to show you my last outfit from the Paris Fashion Week. It is a very special one I think. The High-End Designer Ilja has given me this asian-inspired jacket that is astonishing in any possible way.
You place your Hands in special opening in the coat and instantly feel like a legendary figure from ancient Japan. The Coat is being combined with an oversized sweater, baggy trousers and Buffalo shoes.
Dressed like this we went to the show of the Taiwanese designer Shiatzy Chen, where we sat (to our own amazement) opposite to It-Girl Kendal Jenner. I hope you have seen all the crazy stuff on Snapchat and had fun with me during the Paris Fashion Week.
The pictures were taken with the fantastic Sony Alpha 7s.
Your PALINA KOZYRAVA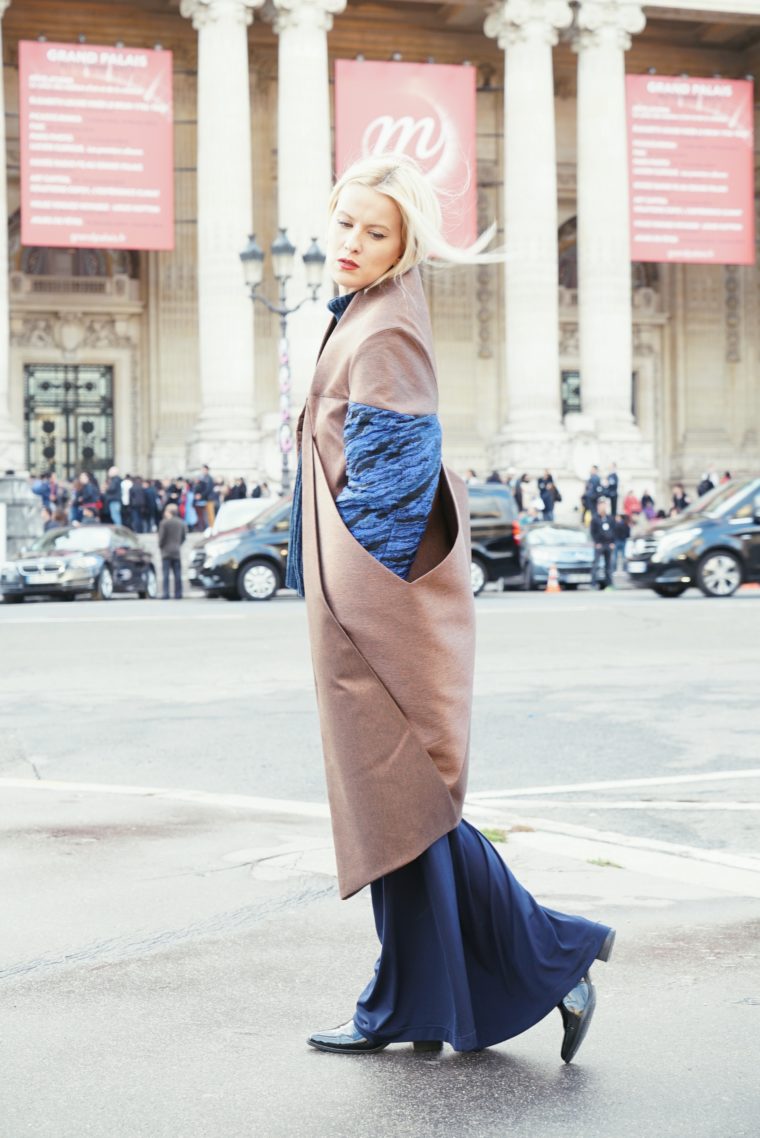 SHOP MY LOOK