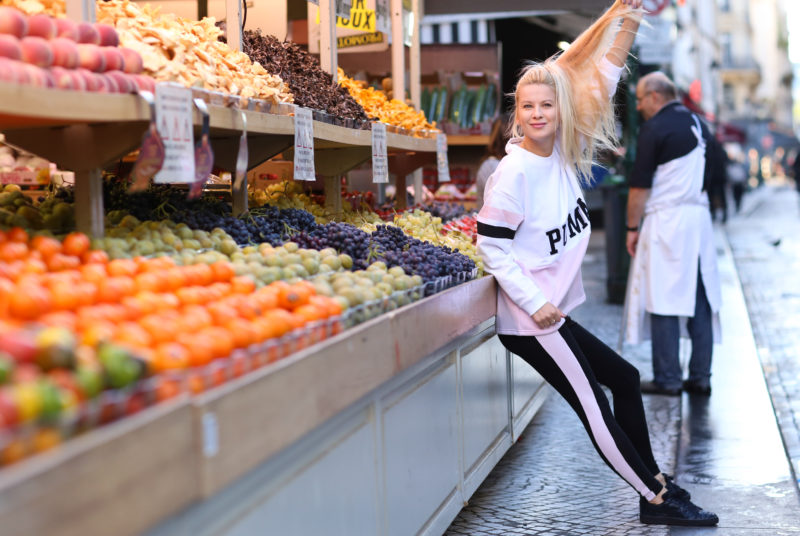 *Sponsored by Puma
DE
"DO YOU" steht für "Sei du selbst" und die Idee dahinter ist zwar nicht neu aber immer noch brandaktuell. In Zeiten, in denen der Mainstream ein Diktat ist und alle versuchen jemand anders zu sein, ist es wichtig an das gute alte "Sei du selbst" zu appellieren. DO YOU steht dabei auch für Ehrlichkeit zu sich selbst, sich mit all seinen Fehlern und Macken zu akzeptieren und nicht darauf zu hören was andere aus einem machen wollen.
Als Puma auf mich zukam, und mich bat Teil der Kampagne zu werden konnte ich da natürlich nicht nein sagen! Das Motto ist mir ja schließlich wie auf den Leib geschneidert ;).
Entschieden habe ich mich für zwei sportliche & urbane Outfits aus der aktuellen Kollektion. Die Looks sind eigenständig und verkörpern die Kraft und Energie, die hinter der DO YOU Kampagne stehen soll.
Als Shootinglocation habe ich natürlich die Straßen von Paris gewählt, denn keine andere Stadt auf der Welt lässt mich so sehr "Ich" selbst sein wie Paris.
Ich habe für euch die Outfits verlinkt und hoffe ihr findet das ein oder andere Piece, dass euch gefällt und euer Ich unterstreicht!
In diesem Sinne: DO YOU
Fotos: Jeremy Möller von jmstreetstyles
Eure PALINA KOZYRAVA
ENG
"DO YOU" basically stands for "Be yourself" and the idea behind that is not new, but still of high importance. In a world where the mainstream is law and everyone is trying to be somebody else, it is important to appeal to the good old "Be yourself". DO YOU also stands for honesty to yourself, to accept yourself with all the edges you have and not to listen to what others want from you.
When Puma approached me and asked me to become part of the campaign, I could not say no of course! The motto just perfectly fits my whole lifestyle.
I opted for two sporty & urban outfits from the current collection. The looks are trendy and embody the power and energy behind the DO YOU campaign.
As shooting location, I chose the streets of Paris, because no other city in the world makes me feel as much comfortable with myself as Paris.
I have linked the outfits for you below and hope you find the one or two pieces that you adore!
In this sense: DO YOU!
Photos: Jeremy Möller from jmstreetstyles
Your PALINA KOZYRAVA