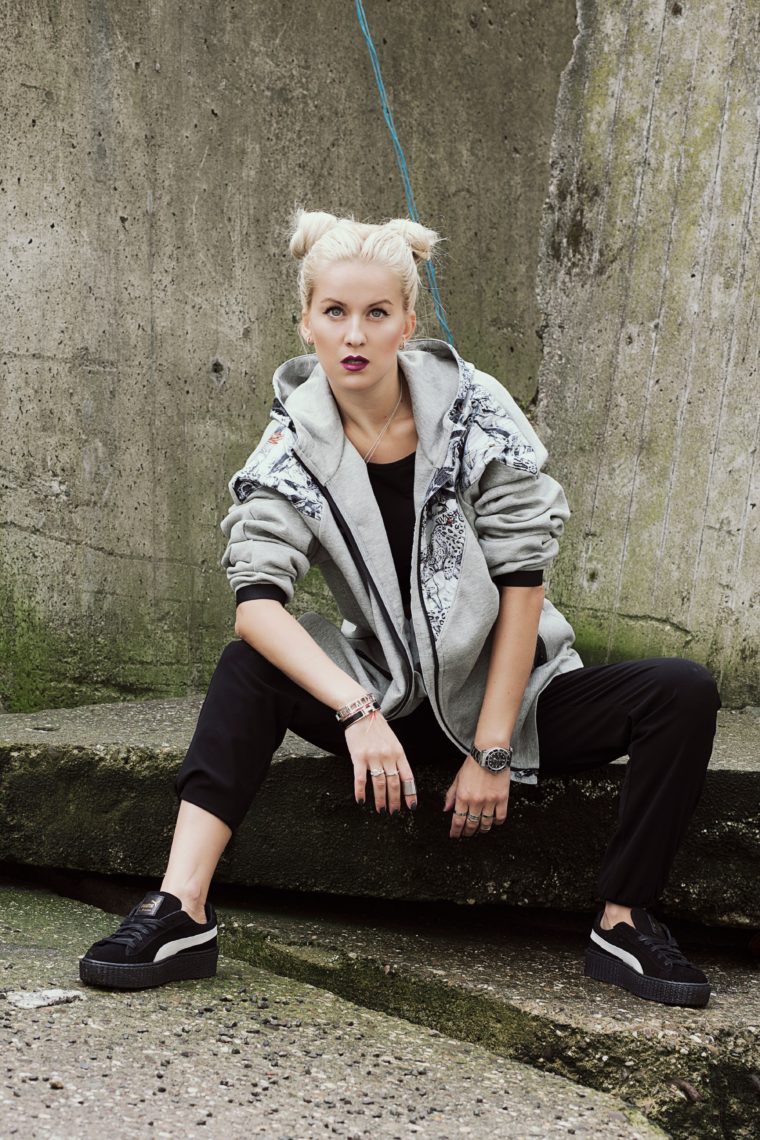 DE
Heute stehen meine Creepers von Puma ganz im Fokus! Rihanna ist eine meiner Lieblingskünstlerinnen und als ich hörte, dass Sie für Puma einen Schuh designt hat, war klar dass ich diesen unbedingt haben musste.
Die Creepers waren weltweit innerhalb von ein paar Stunden ausverkauft und ich war echt happy ein Paar ergattert zu haben! Die Sneakers transportieren in meinen Augen die Lässigkeit und Coolness von Rihanna und passen gut zu einem Urban Outfit. Kombiniert habe ich die Schuhe mit einem Zipper Hoodie aus der Puma X Swash Kollektion, der durch sein einzigartiges Muster an den Schultern auffällt. Dazu trage ich Unterwäsche ebenfalls von Puma, Sweatpants und ein enges Crop Top.
Die Fotos hat Maike Banger gemacht und ich finde das Ergebnis spricht wirklich für sich! Eine tolle Fotografin!
Eure PALINA KOZYRAVA
ENG
Today my Creepers of Puma are in the focus! Rihanna is one of my favorite artists and when I heard that she is designing a shoe for Puma, it was clear that I had to have them right away.
The Creepers were sold out within a few hours worldwide and I was really happy to have snatched a pair of them! The sneakers carry in my eyes all the coolness of Rihanna and go well with an Urban Outfitters. I have combined the shoes with a zipper hoodie from the Puma X Swash collection that is really unique due to its crazy pattern on the shoulders. I am also wearing underwear from Puma, sweatpants and a tight Crop Top.
The photos were shot by Maike Banger and I think the result really speaks for itself! A fantastic photographer!
Your PALINA KOZYRAVA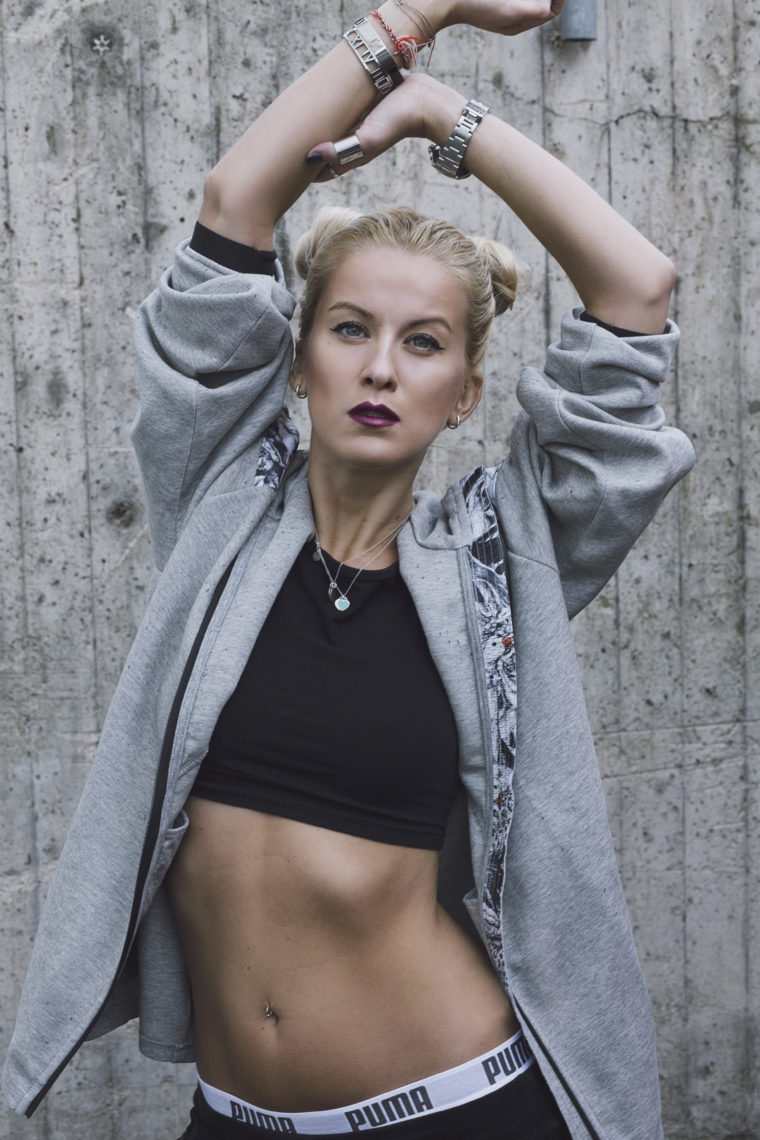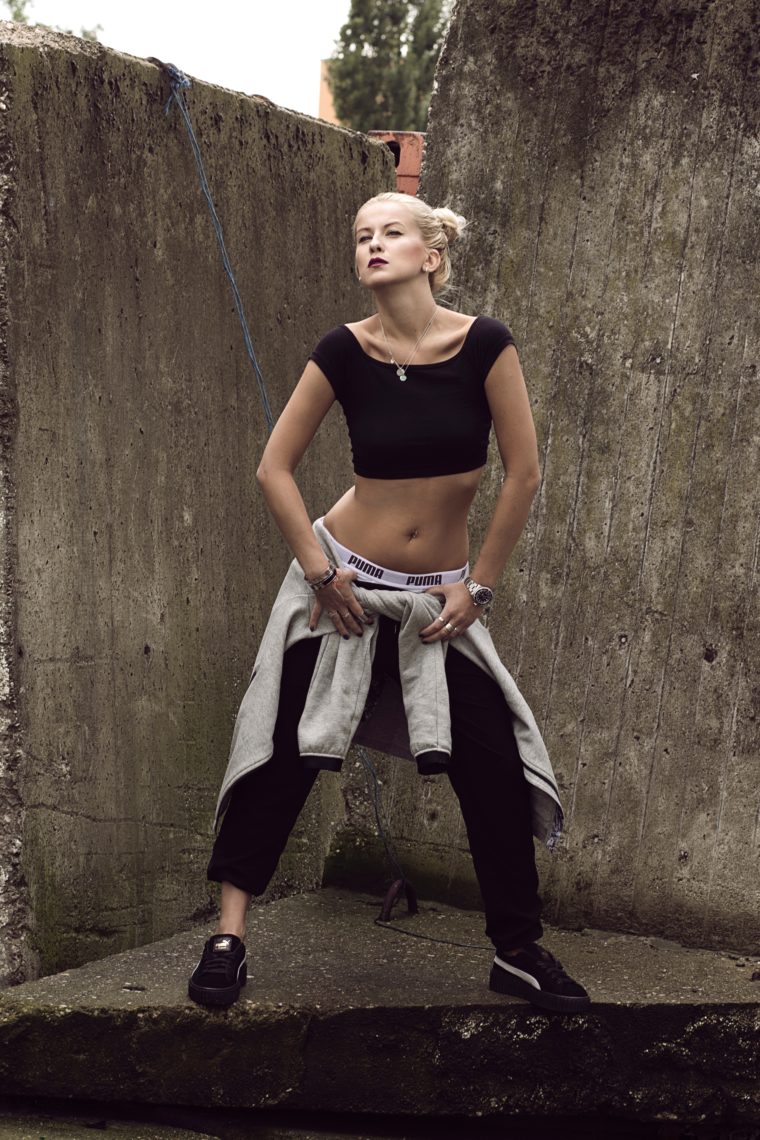 SHOP MY LOOK
Nuwel Jewellery – 10% Discount Code "palina" (gültig bis 30 November 2015)