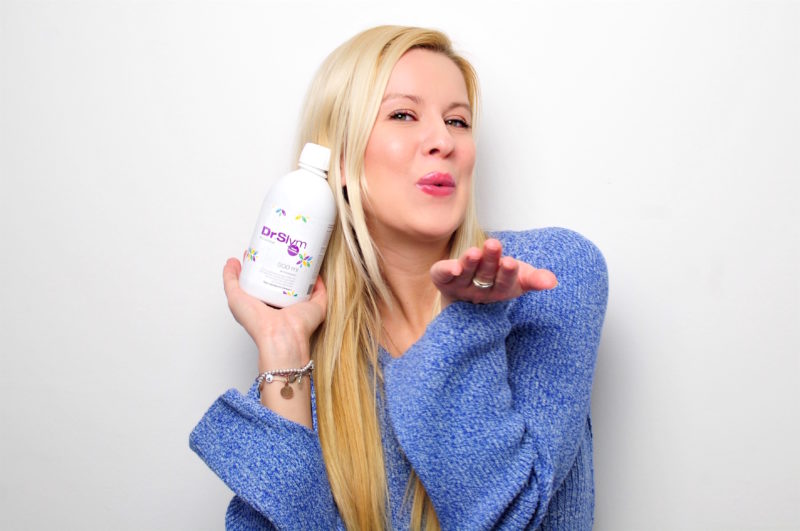 *Sponsored by DrSlym
DE
Knapp zwei Wochen ist es her, dass ich dem Winterspeck den Kampf angesagt habe. Der DrSlym Weg wirkte auf den ersten Blick etwas gewöhnungsbedürftig: Eine Flüssigkeit, die den Heißhunger stoppen und das Gewicht reduzieren soll? Ich war auf jeden Fall erst mal kritisch.
14 Tage lang habe ich also jeden Tag DrSlym getrunken und auf meine Ernährung aufgepasst. Heißt: Ich habe nur die groben Sünden weggelassen, nicht jedoch meine ganze Ernährung auf "superclean" umgestellt.
Was direkt auffällt: Ich habe gar keine Lust mehr auf Kalorienbomben, vor allem Abends wenn man vor dem Fernseher sitzt ist das eine riesen Hilfe sein Gewicht im Griff zu behalten. Dieser Effekt wird durch Glucose erzielt, dass in DrSlym enthalten ist und dem Gehirn sagt: "Du hast genug Energie, du brauchst keinen zusätzlichen Zucker!"
Dieser einfache Effekt hat sich über die Zeit noch verstärkt und der Verzicht auf Süßes ist mir von Tag zu Tag weniger schwer gefallen. Nebeneffekt? Mein Haut wurde besser (von meinen Fruchtsäurepeelings zwischendurch mal abgesehen :D) und auch mein ganzes Körpergefühl hat sich von Tag zu Tag verbessert.
In den vergangenen 2 Wochen habe ich insgesamt 2 Kilo verloren und muss wirklich sagen, dass es kein Leidensweg war. Ich fühle mich fit und vital und versuche meine neuen Essensgewohnheiten auch weiterhin beizubehalten.
Ich kann die DrSlym Diät uneingeschränkt empfehlen und bin dankbar, dass mich die Marke angesprochen hat, da ich so erst auf dieses coole Konzept aufmerksam geworden bin.
ENG
Almost two weeks ago I started the fight against that annoying winter weight. The DrSlym path seemed at first glance unusal: A liquid that stops your appetite and helps you to lose weight? I was definitely a bit sceptical at first.
For 14 days in a row I drunk DrSlym and tried to take control my eating habits. Therefore I didn't eat any junk food, but I did not change my life to "superclean" eating.
I instantly noticed that I had no desire for calorie bombs anymore, especially in the evening when you sit in front of the TV. This effect is achieved by glucose that DrSlym gives your body telling your brain "You have enough energy, you do not need sugar!"
This simple effect has intensified over time and the avoidance of sweets became easier from day to day. Secondary effect: My skin became better (apart from my facial-peelings obviously :D) and also my whole body feeling improved drastically!
In the past 2 weeks, I have lost a total of 2 kilos and I really have to say that there was no struggle or anything. I feel well and I will try to keep my new eating habits.
I can recommend the DrSlym diet without any restrictions and am I am grateful that they approached me with great concept and made me aware that loosing weight doesn't have to be a struggle at all!