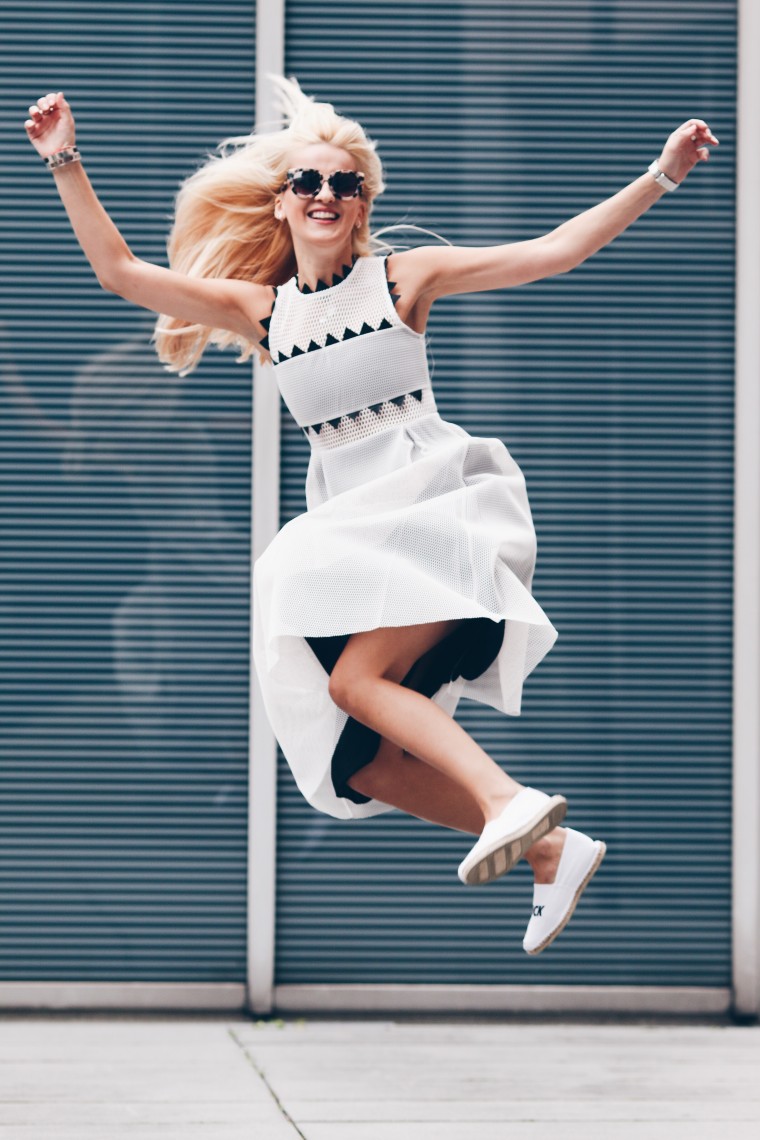 DE
F**k Off – klingt erst mal hart, zugegeben. Aber was wir in Deutschland manchmal vergessen (dafür habt ihr so bekloppte Russen wie mich :P), dass man nicht alles so Ernst nehmen sollte.
In dem Slogan auf meinen Espadrilles steckt viel Ironie und ich genieße es immer mit Kleidungsstücken ein wenig zu provozieren. Mode Kommuniziert immer auch etwas: Mal implizit, mal plakativ und wie in diesem Falle auch oft ohne sich ganz ernst dabei zu nehmen.
Gefunden habe ich die tollen Espadrilles auf Rad.co. Dort gibt es eine tolle Auswahl von coolen Kleidungsstücken mit lustigen und provokanten Slogans. Mein Midi Kleid ist von Romwe und passt, wie ich finde, sehr gut zu den Schuhen.
Die Fotos hat mal wieder der liebe Jeremy (jmstreetstyles) von mir gemacht (wir hatten wahnsinnig viel Spaß beim Shooting, glaube das sieht man :P).
Eure Palina von PALINAPRALINA.COM
ENG
F ** k off – sounds hard I know. But what we sometimes forget in Germany (luckily you have crazy Russians like me reminding you :P), that one should not take everything so damn seriously.
The slogan on my espadrilles has to be understood in a rather ironic way and I always enjoy provoking a little with clothes. Fashion always communicates something: Sometimes implicitly, sometimes striking and often without taking itself seriously.
I've found these great Espadrilles on Rad.co. There is a great selection of cool clothes there with funny and provocative slogans – check it out! My midi dress is from Romwe and fits the shoes perfectly.
The photos were shot by Jeremy (jmstreetstyles) (we had so much fun fun during the shoot, think you can see that :P).
Your Palina from PALINAPRALINA.COM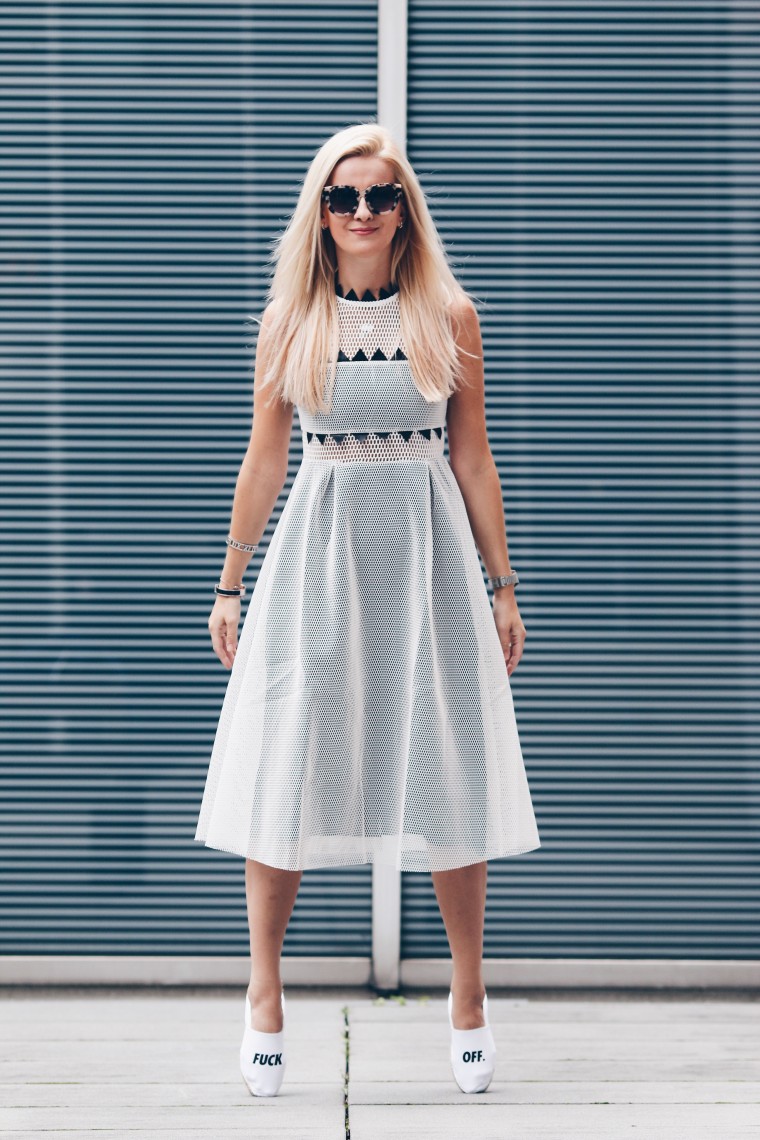 SHOP MY LOOK