DE
In meinem ersten Detox Beitrag habe ich euch schon einiges über meine Fastenzeit und meine vegane Ernährungsumstellung berichtet. Heute möchte ich euch Teil 2 meines Detox Reports vorstellen! Gute Ernährung ist nämlich nur die halbe Miete. Sport ist das Schlüsselwort. Ich muss gestehen, dass ich mich früher immer zwingen musste etwas für meinen Körper zu tun und es mir noch heute alles andere als leicht fällt. Aber man muss sich einfach fragen wofür man Sport macht. Ein sportlicher, fitter Körper gefällt nicht nur den Jungs wenn ihr an den Strand geht. In einem fitten Körper habt ihr ein ganz anderes (wie ich finde besseres) Selbstbewusstsein. Ihr kennt eure Power und eure Grenzen und seht jeden Tag wie ihr euch entwickelt.
Ich habe mich mit Puma zusammen getan und teste für euch die neue Kollektion leihweise. Ich finde es enorm wichtig gute, stylische Sportbekleidung zu tragen. Ihr seid viel motivierter raus zu gehen und der ganzen Welt zu zeigen was in euch steckt (und wie verdammt gut ihr dabei ausseht ;)). Ich liebe ihre Kollektion einfach! Schaut bei PUMA vorbei und schaut euch um.
Die Fotos sind unter einer Autobahnbrücke bei Basel entstanden und ich finde die Graffitis passen perfekt zu dem wilden und coolen Look der Kollektion.
Ich habe überlegt euch in den kommenden Posts auch meinen Trainingsplan zu zeigen, sodass wir gemeinsam an unserem Beachbody arbeiten können. Würde euch das interessieren? Schreibt mir auf Instagram, Facebook, Snapchat oder einfach hier unter meinem Post.
Schaut euch auch mein Video an!
Eure Palina von PALINAPRALINA.COM
ENG
From my first post about my detox plan you already know some details about my Lent and my vegan diet. Today I want to show you part 2 of my detox report! Good nutrition is only half the rent. Sport is the key word. I must confess that I had always difficulties to do something good for my body and even today it isn't easy for me. But you need to ask yourself: What are you doing all this for? An athletic body is not only the preference of most boys out there but gives you a different and better self-confidence. You get to know your power and your limits and see your progress every day as you evolve.
I have teamed up with Puma and tested the new collection for you guys. I think it's extremely important to wear good, stylish sportswear. You are much more motivated to go out and show the world what you are made of (and how damn good you look doing it ;)). I simply love the collection! Head over to PUMA and check it out!
The photos were taken under a highway bridge near Basel and I think the graffiti fits perfectly the wild and cool look of the collection.
I was thinking you guys might be interested in seeing my workout schedule so we can all work together on our each body. Would you be interested? Write me on Instagram, Facebook, Snapchat or simply comment here under my post.
Don't forget to check out my video!
Your Palina from PALINAPRALINA.COM

[bw-video id="1001″]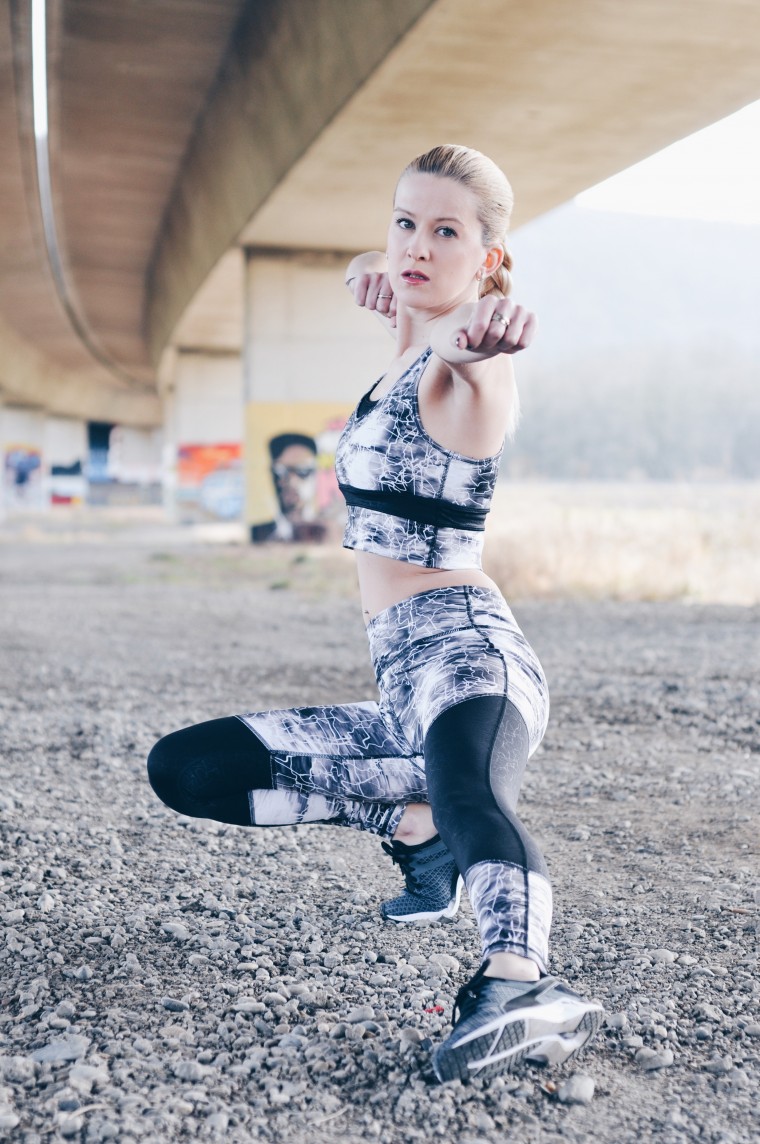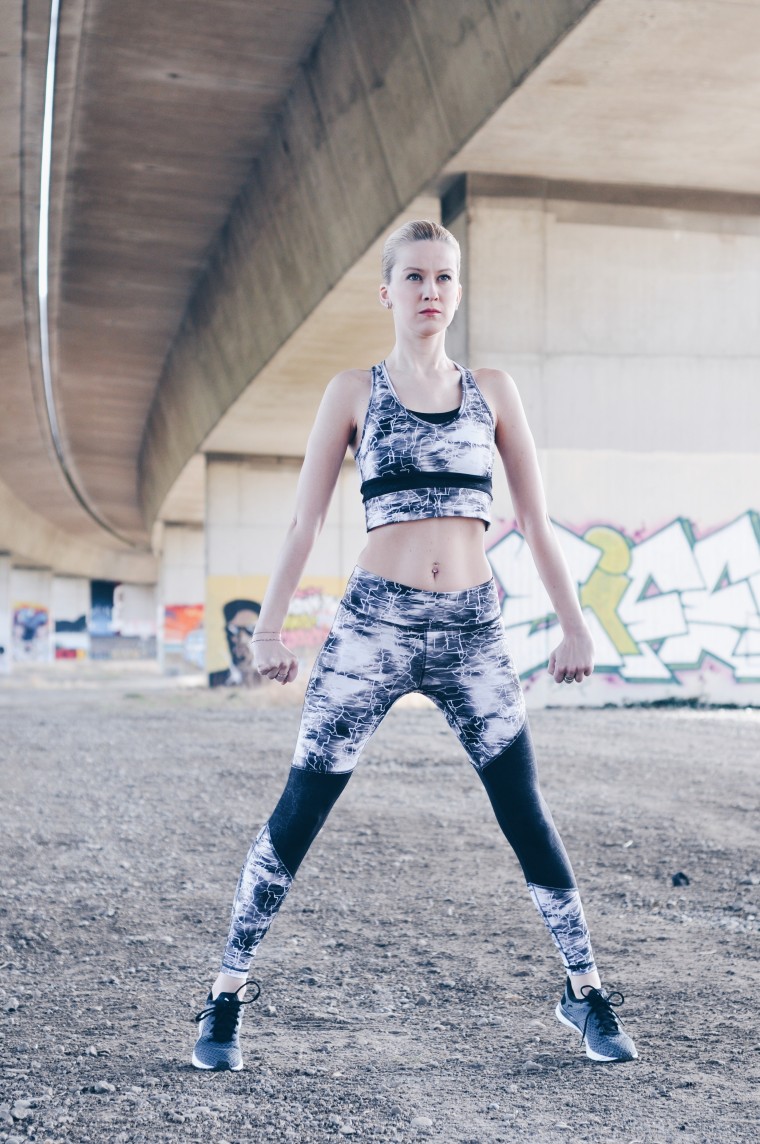 SHOP MY LOOK: