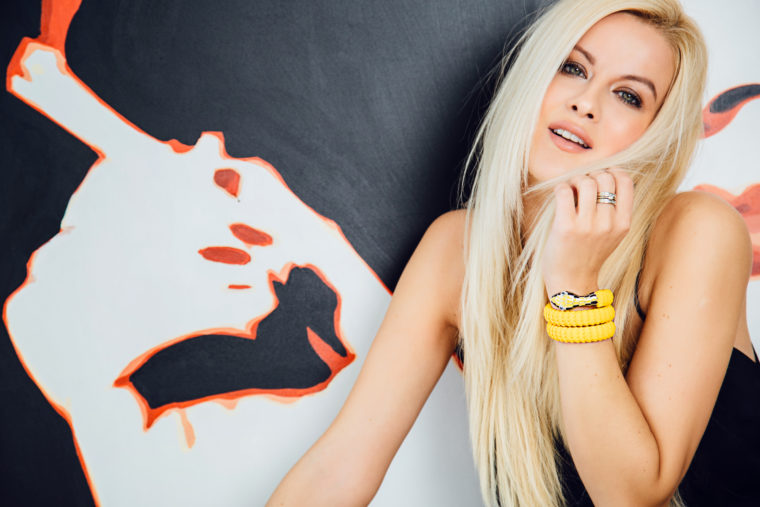 DE
Ende 2012 von Palina gegründet, ist Palinakozyrava.com schnell zu einem der bekanntesten Mode-Blogs in Deutschland geworden. Seit 2014 wird Palina dabei zusätzlich von Ihrem Partner Maximilian unterstützt.
Der Blog fällt vor allem durch Palinas einzigartigen Stil aber auch durch Ihre Kooperation mit starken Partnern wie L'Oreal, Porsche, Hyatt Group und zahlreichen namenhaften High Fashion Designern auf. Auf der anderen Seite arbeitet ihr Team auch mit vielen kleineren Marken zusammen, um Mode und Marken zu fördern, die noch am Anfang stehen und ihr persönlich gefallen.
Palina ist von Mode fasziniert und möchte diese Begeisterung mit Ihren Lesern teilen. Als Blogger ist sie gleichzeitig Model, Creative Director und insbesondere Kosmopolit. Mit einem weißrussischen Hintergrund verbindet Palina den europäischen eleganten Stil mit dem russischen Gefühl von Luxus und Extravaganz.
Palina hat eine enge Beziehung zu ihrer Lieblingsstadt Paris, da sie dort über viele Jahre gelebt und gearbeitet hat, und die Mode-Hauptstadt als ihre Heimat betrachtet. Ihr Team ist regelmäßig auf der Pariser Fashion Week und berichtet über die Shows von Labels wie Givenchy, Kenzo, Vetements etc. Derzeit hat palinakozyrava.com seine Basis in Köln aufgeschlagen und berichtet von hier aus über die neuesten und spannendsten Trends.
Neben ihren Blog-Posts über Fashion und Lifestyle, zeigt Palina Kozyrava auf ihren Social Media Kanälen auch ihre sehr private Seite. Sie hat eine wilde und herzliche Persönlichkeit und liebt es ihre vielen Follower an ihren Erlebnissen Teil haben zu lassen. Ihre Follower sind für sie das wichtigste und Palina ist wahnsinnig dankbar für alle Unterstützung!
2016 startete sie ihren eigenen Online Shop, in dem Sie ihren Fans freche unkonventionelle Mode anbietet.
ZUM SHOP GEHT ES HIER LANG
ENG
Founded in 2012 by Palina, palinakozyrava.com has quickly become one of the most popular fashion blogs in Germany. Since 2014 Palina is additionally supported by her partner Maximilian.
The blog is mainly characterized by Palina's unique style, but also by her cooperation with major partners such as L'Oreal, Porsche, Hyatt Group and numerous high fashion designers. On the other hand, her team also works with many smaller brands to promote fashion and ideas that are still in their infancy and appeal to her personally.
Palina is fascinated by fashion and wants to share this enthusiasm with her readers. As a blogger, she is at the same time a model, creative director and, in particular a cosmopolitan. With a Belarusian background Palina combines the European elegant style with the Russian feeling of luxury and extravagance.
Palina has a close relationship to her favorite city in the world: Paris. As she has lived and worked there for many years she consideres the fashion capital as her home. Her team is regularly attending the Paris Fashion Week and reports about the shows of great labels such as Givenchy, Kenzo, Vetements etc. Currently, Palina Kozyrava has set up its base in Cologne, Germany.
In addition to her blog posts on fashion and lifestyle, Palina also shows her very private side on her social media channels. She has a wild and warm hearted personality and loves to let her many followers participate in her experiences. Her followers are highly important for Palina and she is madly grateful for all the support she is getting!
In 2016 she started her own online shop where she offers her own taste of unconventional, inspiring fashion.
VISIT OUR SHOP
Follow us:
FACEBOOK/ YOUTUBE/ INSTAGRAM/ TWITTER / SNAPCHAT
or email us: info@palinakozyrava.com
PALINAS TV SPOT FÜR RTL & VOX / PALINAS TV AD FOR RTL & VOX